Webex Events, formerly Socio, expands Webex beyond meetings, webinars, and webcasts with tools for managing large-scale, multi-session conferences. Webex Events' comprehensive, robust, and flexible event technology platform fosters continuous engagement to drive better results for virtual, in-person, hybrid events. It enables event organizers to optimize experiences for attendees, speakers, sponsors, and exhibitors.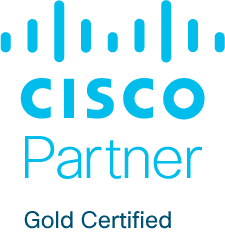 Webex Events makes it easy to plan, set up, and manage custom, branded events across the entire event lifecycle with features including:
Event Registration: Build fully branded registration for virtual, in-person, and hybrid events in minutes. Flexible ticketing enables multiple ticket types, prices, groups, discount codes, and more.
Onsite Events: Create safe and seamless in-person experiences with Webex Events check-in and badge printing software. Deliver connected attendee experiences with onsite solutions like lead retrieval and live display.
Virtual Event Platform: Host engaging, interactive virtual events with networking and engagement features that ensure active virtual participation and drive better results.
Mobile Event App: Enable attendees to access your event content, in-person or on the go, from the easily accessible mobile event app.
Communities: Craft a branded community where like-minded individuals can meet for networking, thought leadership, and exclusive content.
Webex Events blends ease of use with deep customization. It simplifies end-to-end event management with a single solution for any type of event. Produce highly interactive custom events in four easy steps.
1. Pick an Event Type: Start by selecting an event format – in-person, virtual, or hybrid. Webex Events streamlines event creation by enabling or disabling features based on your chosen format. If you are unsure which format to select, selecting the Hybrid option will give you the most flexibility when creating your event. You can easily change the event type until you publish the event.
2. Upload Your Event Content: Upload content in bulk quickly and simply with Excel import templates or enter the information manually with Webex Events' intuitive user interface. If you need to make updates or reorder items, the data can be exported, changed, and reimported with your changes.
3. Customize Your Event: Tailor the look and feel of your event with custom colors, splash pages, and app icons to deliver a memorable, branded experience. Choose from any of Webex's 150,000 drag-and-drop icons or add your own icons to easily customize your event.
4. Publish and Share: Easily publish a link or scannable QR Code to share your event or publish the event as an app on the App Store or Google Play Store.
Webex Events powers engaging events for any audience. With games, live polls, and interactive chat, you can promote continuous engagement before, during, and after events, regardless of whether the audience attends in person or virtually. You can effectively turn your event into an on-demand experience by authorizing attendees to access your content before or after the event.
Webex Events tracks average meeting length, number of participants, number of meetings, and more. Webex Events offers insight into attendee engagement from chats, Q&A, polling, sponsor booth visits, etc., which you can leverage to personalize post-event outreach.
Purchasing Contracts
Take the headaches out of IT procurement with competitive pricing and streamlined ordering.
View Contracts by State:
IDAHO | MONTANA | OREGON | UTAH | WASHINGTON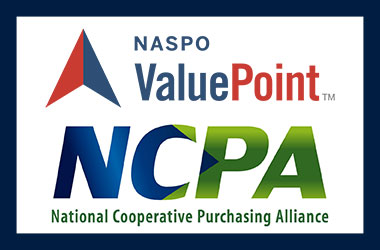 Do you have more questions?
Whether planning an all-hands meeting, industry conference, or product launch, Webex Events is built to fit your unique needs. Contact Cerium for a free, no-obligation demo of Webex Events or learn more about Webex, the most complete, best-of-breed enterprise collaboration portfolio.