Create meaningful
customer experiences
Industry consolidation, regulatory requirements, heightened security threats, and increasing customer expectations are just some of the challenges in the financial services industry. As a bank or credit union, how do you attract and retain members whose expectations are for anytime, anywhere access that includes a range of convenience-oriented services?
As your trusted advisor, Cerium will consult and collaborate with you and your staff to determine what solutions meet your specific concerns. Whether it is to deliver network redundancy, scalability, security or a broad range of access Cerium is there to help you improve efficiency, reduce costs and ensure your customer's expectations are exceeded.
Our solutions can:
Transform the way your staff works with contact center and unified communications technology. We empower banks and insurers to enhance collaboration, customer engagement, and profitability.
Deliver convenient, personalized service through mobile and digital channels. Attract younger consumers. Differentiate your brand by providing a personalized and responsive customer experience.
Enable seamless transactions across physical branches, ATM/VTMs, and mobile/online applications. As the line between the physical and digital branch continues to blur, take friction out of the customer journey and enable seamless transactions across any channel.
Leverage powerful collaboration tools and HD video to maximize your highly skilled resources. Extend the reach of revenue-generating services, such as wealth management, in a cost-effective way through high-quality video conferencing solutions.
Augment your customer engagement center with technologies that can simplify compliance. From real-time speech to proactive outreach, we have solutions to help you mitigate risk and simplify compliance.
We were shopping for a partner. Cerium wasn't just trying to sell us a phone system. They were trying to understand our business, and offer solutions based on our current needs and future goals.
— VP/Information Technology
Want to see more ways Cerium has helped our customers succeed?
Cerium Resources
Access to the resources you need to make the most of your hardware and software solutions.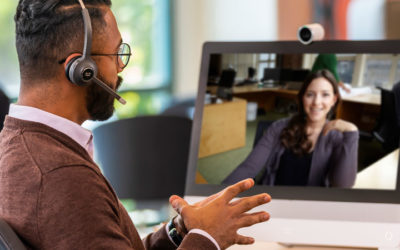 Cerium Networks announced today that it has achieved the Unified Contact Center Enterprise Authorized Technology Provider (UCCE) status from Cisco. "Cerium is one of a very few partners worldwide to hold this authorization" says Sherri Suppelsa, Partner Account...
read more
our element is communication
Effective communication is an essential element found in all successful business relationships. Employee satisfaction and customer satisfaction can rise and fall based on this key element. If you would like to communicate with us please use this form to tell us a little bit about what you would like to discuss. We will ensure that the most appropriate Cerium associate will contact you immediately.
For non-emergency support requests, please click here to contact the Cerium Support Center (CSC)