Operation Simplicity and Business Agility – NO LIMITS
Cerium is passionate about delivering network solutions that give our clients a competitive advantage. From strategic planning to implementation and management, Cerium has the technical expertise and long-term, established relationships with tier-1 manufacturers to provide our clients with secure, resilient, robust network solutions designed for their specific business needs.
Our Approach to Networking
Cerium is here for you at every stage of your network lifecycle. Whether you're transforming your entire network or adding new solutions, we deliver the expertise, state-of-the-art tools, and proven methodologies you need to turn your network into a modernized, high-performing, secure engine that will support innovation across your organization
Following our 3-stage engagement methodology, we call C.I.O, Cerium provides organizations with a plan for your next-generation network.  It provides concrete steps to help you plan for the future.
Consult
Evaluate what you have and what you need to get you where you need to go
Develop a strategy, roadmap, and network design for your new network solution
Integrate
Leverage and integrate solutions that deliver performance, scalability, reliability, and security.
Operate
Continuous support and improvement of your infrastructure.
Empower Your Organization and Increase Productivity with Affordable Networking Solutions from Cerium
We design secure resilient network solutions around your business and technology requirements. Networks are built from discreet, but interconnected, architectural elements, each of which has its own requirements. Cerium partners with industry-leading manufacturers who are experts in these complex systems to offer a wide-range of full-featured routers and switches.
Cerium Networks has a highly skilled engineering team to provide campus, teleworker, branch office, WAN, or Data Center level routing & switching design and implementation solutions. Our engineers are passionate about networking, and ensure every solution meets the customer's needs with top-notch quality.
Advanced Design, Deployment, Managed Services, and 24/7/365 Network Operations Center Support
Cisco ISR Integrated Services Routers and ASR Advanced Services Routers
Cisco Catalyst LAN Switching
Advanced WAN Design & Deployment
Cisco Nexus Enterprise Switching
Network Management and Reporting
Networking Cloud Solutions
Connect Anywhere, Anytime, from Any Device
Cerium's wireless practice offers high-level consultative services for the design, integration, implementation and application of wireless solutions, including broadband voice, data and video systems. Our engineers conduct wireless readiness assessments and wireless surveys. We have partnered with best-of-breed manufacturers to bring you the solutions that best fit your wireless needs for on-premises and cloud-based systems.
Built on Cisco Meraki's Award-Winning Cloud Managed Architecture
CeriumSky cloud networking solutions leverage state-of-the-art software-defined networking and distributed systems technologies to host your services around the world. Your network is the core of your business; empower your workforce with secure, scalable, and predictable, cloud networking services. CeriumSky and Meraki is a combination that truly delivers "Cloud Solutions that Reign".
Want to see more ways Cerium has helped our customers succeed?
Cerium Resources
Access to the resources you need to make the most of your hardware and software solutions.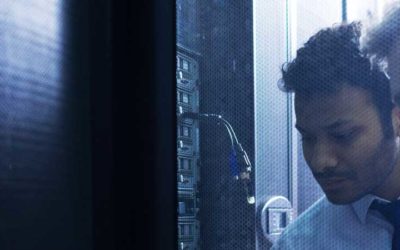 Today's digital infrastructure technologies can offer unprecedented levels of strategic value to your organization. Leveraging new technologies can create better customer experiences, fresh revenue streams and help you gain competitive advantages over your...
read more
our element is communication
For non-emergency support requests, please click here to contact the Cerium Support Center (CSC).
Thanks for your interest in Cerium Networks. Please use this form if you have questions about our products and services and we'll get back to you soon.
Effective communication is the essential element found in all successful business relationships. Employee productivity and customer satisfaction can rise and fall based on this key element. Cerium is in the business of taking basic business communication to new levels of collaboration with our industry-leading solutions designed to keep workers and customers engaged. So, we understand the importance of effective communication.