Our Partners
Cerium provides a full suite of collaboration, network infrastructure, and security solutions. We have aligned ourselves with only the best of breed manufacturers in the industry and maintain the highest level of certifications to endure design, implementation, and support integrity. This allows us to be able to take a very holistic approach to our customer's IT initiatives.
Cisco Gold Certification places Cerium Networks in the top echelon of technology advisers. Combining Cisco expertise with our own value-added services portfolio uniquely positions us to serve as your trusted technology adviser. Maintaining the multiple technology specializations required for Gold Certification means Cerium can integrate technologies to deliver the more sophisticated solutions your business demands.

Cerium has been an Avaya partner for over 16 years. We are certified as a Diamond Business Partner and have held the highest level of Avaya certification since 2003. We have Avaya Full Service Accreditation, and we are certified as an Avaya SME Expert, Avaya UC Services Expert, and Avaya UM Services Expert.
Cerium holds the distinction of being perhaps the only Avaya Partner in Customer Excellence rated vendor in the Northwest.
We're invested in your business success.
Cerium Networks has earned Microsoft® Gold competencies in Cloud Productivity, Communications, and Messaging. Specializing in Skype for Business and Exchange solutions, our Microsoft competencies place us in the top five percent of Microsoft partners for our expertise. We are committed to staying deeply informed about the latest Microsoft products and technologies so we can create innovative solutions to help give your business a competitive advantage.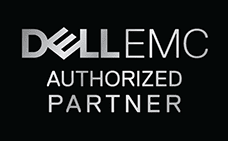 Cerium is a Dell EMC Silver Partner. Cerium is a trusted leader in helping customers make critical decisions with data center solutions. Our partnership with Dell EMC allows our customers' access to these solutions, while enabling them to transform their operations and deliver information technology as a service.

our element is communication
For non-emergency support requests, please click here to contact the Cerium Support Center (CSC).
Thanks for your interest in Cerium Networks. Please use this form if you have questions about our products and services and we'll get back to you soon.
Effective communication is the essential element found in all successful business relationships. Employee productivity and customer satisfaction can rise and fall based on this key element. Cerium is in the business of taking basic business communication to new levels of collaboration with our industry-leading solutions designed to keep workers and customers engaged. So, we understand the importance of effective communication.