Deliver Exceptional Experiences
Delight Your Customers,
Inspire Your Team
Make experiences effortless, seamless, and context-driven—
personalized across all touchpoints for customers and the employees who serve them.
Your Customers
The most memorable experiences come from making an effort to be closer to those that interact with your organization and making them feel that every interaction is tailored just to them.
Drive higher first contact resolutions
Provide meaningful, omnichannel experiences
Offer consistent levels of service
Proactively communicate to achieve results
Make every interaction count
Increase satisfaction and loyalty
Empower customers to "help themselves"
Your Team
Engaged, empowered employees in your contact center have a direct and positive impact on the customer experience.
Attract and keep your ideal workforce
Accelerate training & user-adoption
Unify your team
Cultivate high-performing agents
Support remote working

Ensure work-life balance

Relieve agents of repetitive tasks
Equip agents with insightful customer data
The Customer Experience at Cerium
We believe that as your vendor partner, the experience you receive from Cerium is equally as important as the experience you want to provide your customers.
Our Approach
Our approach is to understand your organization, your business goals, and your desired journey across all touchpoints, so we can design and deploy the best solution(s) to help deliver and manage that exceptional experience.
Our Expertise
Drawing on over three decades of experience designing, implementing, integrating, and optimizing contact centers for organizations, you will get the best and broadest customer and employee experience capabilities — and a partner who is with you all the way.
Give Your Customers Everything They Expect
Artificial Intelligence
With an AI-powered contact center, employees and customers can leverage the latest in AI and machine learning to achieve exactly what is needed in the moment.
Chat
Chat with prospects and customers for personal, real-time interactions.
Integrations & Apps
Extend your contact center tech stack — from CRM integrations to fresh ways to use artificial intelligence and automation.
Omnichannel
Today's consumer wants to connect using voice, chat, email, text, social, and self-service options.  Provide a seamless experience across all devices and touchpoints.
Reporting & Analytics
Visibility across all channels to ensure operation at peak performance and make data-driven business decisions.
Self-Service/Bots
Give your customers 24/7 self-serve assistance with intelligent automation.
Workforce Optimization
Workforce management (scheduling, forecasting, etc.) and quality management (call/screen recording, surveys & evaluations, etc.).
Contact Center Assessments
Cerium contact center assessments uncover new opportunities for revenue, reveal inefficiencies, and remove friction from your customer experience. 
Announcing our Partnership
with Genesys
Delight your customers, inspire your team, and offer personalization on every channel, anywhere, anytime, with Cerium & Genesys.
Aligned with Industry-leading Manufacturers
Choose the flexible deployment model that meets your business needs, whether it's 100% as-a-service, a hybrid approach, or an on-premises solution.
A leader for omnichannel customer experience & contact center solutions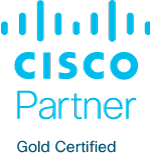 Become a high-performing, agile contact center focused on the customer experience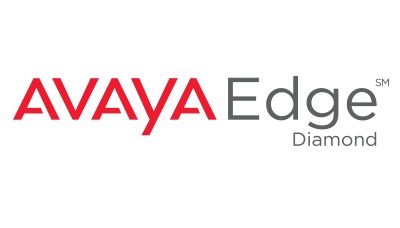 A Leader in Contact Center, Unified Communications & Cloud Business Solutions.
Workforce Optimization Suite
A Global Leader in Actionable Intelligence
Other Contact Center Resources
Genesys and Cerium Networks have formed a strategic partnership to offer cloud-based contact center solutions that deliver seamless omnichannel customer journeys that build lasting customer relationships. As organizations continue accelerating the adoption of hybrid...
read more