Realize Your Contact Center's Potential
A leading authority on omnichannel contact center architectures and creating positive client experience using AI, Cerium's contact center team has a proven history of successfully designing, deploying, and supporting compelling contact center solutions that promote meaningful customer engagement.
We connect your business to its potential
Contact Center modernization makes an impact on your customers, your agents, and your business
​Whether you deploy an on-premises or cloud contact center, a modern contact center can impact your customers, your agents and your business.  Customer care has made huge advances over the last several years. Texting is now a common communication track for businesses, and AI and chatbots continue to forge new ground. Today's customers demand the flexibility to communicate in their preferred channel at their preferred time. And they no longer accept long wait times and impersonal service as the norm. Once you discover how to deliver a consistent, seamless, and personalized experience across all interactions–from self-service to agent-assisted interactions, you'll quickly understand that it can only come from modernizing your contact center.
Peace of Mind
Cerium is not here to simply complete a task and walk away. We are equally invested in your success, and are in it for the long haul. Our consultative approach to designing and implementing technology solutions is a big part of why Cerium is a trusted technology advisor to hundreds of organizations across Washington, Oregon, Idaho, Montana, and Utah. Cerium puts our client's interests first. We strive to create holistic solutions that align your technology investments with your organizational objectives.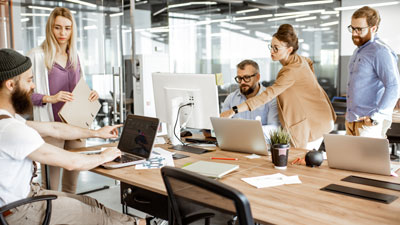 Proven Project Methodologies
Cerium's standardized Consult – Integrate – Operate client engagement methodology ensures superior project results. Our mature set of best practices are based on our deep understanding of the way people work and our depth of technical expertise, which is unmatched in the Northwest.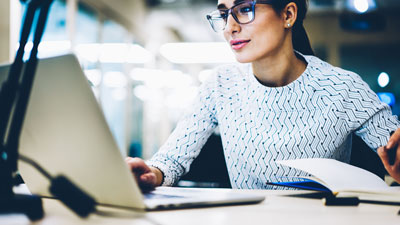 Proactive Managed Services
Your proactive approach prevents IT problems from occurring before they can disrupt business operations. Our certified engineers proactively monitor network health status to diagnose and respond to issues appropriately and professionally; often before our clients are aware there is a problem. View Managed Services >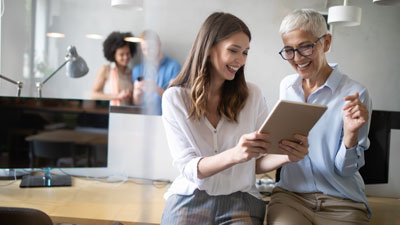 Assessment & Strategy Services
Multi-channel contact center strategy:  Strategy development to ensure your agents can move seamlessly between social media, mobile care, live chat, email, and voice calls. They'll be able to respond more efficiently and provide customers with a better experience across all channels.
Operation performance assessment:  In-depth assessment of the contact center organization focused on structure, process, technology, and resources.
Standard assessment:  Focused look at processes and technology within your contact center.
Rapid business assessment: High-level review of your contact center environment.
Metrics assessment: 

Review to ensure KPIs are aligned with

desired behavior

, outcomes and customer satisfaction.
Workforce management assessment:  

Utilization and process assessment of your workforce management practice.

Quality management program assessment:  Utilization and process assessment of your call recording and quality assurance practice
Call routing optimization:  Design and deploy an enhanced strategy to ensure your call routing techniques are meeting your customer experience goals.
Call routing tune-up:  Clean up specific call flows to simplify tasks and produces high-quality results in the least possible time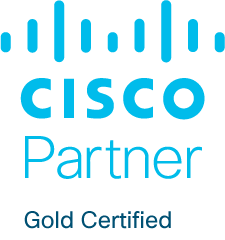 Cisco Webex Contact Center: Cloud contact center for small to medium contact centers Learn More >
Cisco Unified Contact Center Express: easy-to-deploy and easy-to-use solution supports up to 400 agents and is designed for mid-market companies or enterprise branch offices. Learn More >
Cisco Webex Contact Center Enterprise: Feature rich cloud contact center for large enterprises Learn More >
Cisco Unified Contact Center Enterprise: Unified Contact Center Enterprise helps you deliver proactive and personalized customer experiences for contact centers with up to 24,000 agents. Learn More >

Avaya Aura Contact Center (AACC): Avaya Aura® Contact Center uses SIP along with standard SOA and Web-services interfaces to improve connectivity and establish collaborative interaction sessions regardless of media type. Learn More >
Avaya Aura Call Center Elite:  Avaya's flagship voice product for customer engagement. The product co-resided on Avaya Aura Communication Manager and offers conditional call routing.
Avaya Aura Elite Multichannel: a Microsoft Windows-based software suite that manages the collection, queuing, assignment and delivery of voice and non-voice work items to appropriately skilled agents in the contact center.
Avaya Workforce Optimization (WFO): provides call center workforce improvements and efficiency through the use of several modules including: Contact Recording and Quality Monitoring, workforce management, speech analytics and customer/caller Feedback Surveys.
Avaya Aura Experience Portal

: the latest generation of Avaya Voice Portal. Experience Portal provides organizations with a single point of orchestration of all automated voice and multimedia applications and services. Experience Portal supports SIP, IP, TDM, or mixed environments.

Avaya Proactive Outreach Manager: enables organizations to create and execute automated outbound voice, email, or SMS text campaigns.
Avaya IP Office Contact Center:  Avaya's software-only, multi-channel, inbound/outbound contact center solution for enterprises with up to 250 agents. IP Office Contact Center can connect to an existing or to a new IP Office installation

Whether your contact center is following the short-term WFH mandate or part of a longer-term strategy, now is the time to get serious about how to optimize your customer service operations to meet or exceed the customer experience and productivity that you recently delivered from an office setting.
Explore How Cerium Networks can help your contact center support a growing remote and flexible Dynamic Workforce