Gain Peace of Mind with Our Fully- Customizable Multi-Vendor Blend of Managed Services
Our managed services increase your staff's efficiencies and productivity while mitigating your business pain and risks for easy, scalable pricing without any surprises, hidden costs, or hassle.
Managed services from Cerium Networks relieve you of the burden of supporting, managing, operating and optimizing today's highly complex, integrated multi-vendor and multi-platform environments. Cerium offers high quality, reliable support for a diverse array of products and solutions from Cisco, Avaya, Microsoft and many other leading technology manufacturers. And, unlike other managed service offerings, Cerium utilizes our full range of services to develop customized solutions to meet your needs.
Proactive Optimization & System Management
Protect your environment with properly maintained software control and distribution of software updates. We will ensure you have proper software updates, patches, and bug fixes, and new OS releases.
Help Desk and Unlimited Technical Assistance
Our fully-staffed 24/7/365 support centers provide customers with remote and on-site support for everything from simple move/add/change requests, to complex troubleshooting and programming. The Cerium Support Center (CSC) supports mission-critical business operations such as medical, utility and emergency response organizations requiring the CSC to be staffed 24/7/365 by manufacturer-certified technology professionals.
Cerium 360°
Remote UC Monitoring & Diagnostics
Cerium 360° advanced monitoring solutions provide the most comprehensive monitoring, management, and diagnostics to enhance application performance management and dramatically improve end-to-end visibility across your entire UC network. Providing predictable and actionable analysis, Cerium Networks can manage, monitor, and proactively troubleshoot multi-vendor UC networks for improved visibility and service delivery across integrated voice, video and data applications.

On-Site Support
If your organization requires on-site support, Cerium can provide certified technicians to perform day-to-day maintenance and repair.

Cerium 1463°
The Cerium 1463° Support Portal was created to provide better access to support tickets and alarms. Its clean and easy interface helps you easily create and modify support tickets, see history of resolved tickets, and view past alarms.
Whether it's the difficulty of finding or replacing qualified staff with the correct skill set to manage the current environment, trying to keep pace with the latest technologies or remaining flexible enough to stay competitive, Cerium Networks can assist you by providing ongoing access to our highly trained and certified staff of experts.
If your team is growing or shrinking, managed services for specific technologies may be a good fit. If you are adding new locations, entering new markets where there is a shortage of qualified engineers, or simply want to delegate more management of your systems to a third party, Cerium Networks can help.
Cerium is your trusted advisor for service escalations, planning, and more.
As your trusted advisors, we become your team of trained, certified professionals who quickly and effectively eliminate your IT problems and continually introduce you to new solutions aimed at reducing your costs, improving your efficiencies and mitigating your business risks.
Access to Cerium's highly-qualified support staff for move, add, change & delete activities
Not only do we pick up skilled personnel who have the full support of Cerium's bench behind them but we also gain multiple resources that give us the coverage we need. That's hard to achieve just by hiring employees.
—Graham Smith, System Engineer Avista Utilities
Want to see more ways Cerium has helped our customers succeed?
Cerium Resources
Access to the resources you need to make the most of your hardware and software solutions.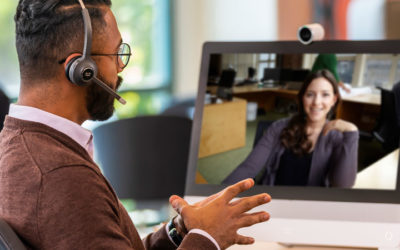 Cerium Networks announced today that it has achieved the Unified Contact Center Enterprise Authorized Technology Provider (UCCE) status from Cisco. "Cerium is one of a very few partners worldwide to hold this authorization" says Sherri Suppelsa, Partner Account...
read more
our element is communication
Effective communication is an essential element found in all successful business relationships. Employee satisfaction and customer satisfaction can rise and fall based on this key element. If you would like to communicate with us please use this form to tell us a little bit about what you would like to discuss. We will ensure that the most appropriate Cerium associate will contact you immediately.
For non-emergency support requests, please click here to contact the Cerium Support Center (CSC)