We are here to
simplify cybersecurity
With a broad portfolio and extensive expertise, Cerium Networks can help you cut through complexity to strengthen and streamline your defenses against cyber threats. Protect your organization from costly data breaches with a cohesive approach to cybersecurity aligned with your business objectives.
Talk with a Cerium

cybersecurity expert!
Call: (844) 263-6880
Supporting Your
Cybersecurity Journey
Aligning Your Security Strategies with Your Organization
Build on your existing cybersecurity investments to manage risk and accelerate innovation and security at the same pace with holistic cybersecurity strategies for continuous improvement. As your trusted advisor, Cerium Networks experts can help you assess your objectives, environment, and security measures to develop a roadmap to a more secure and agile organization.
Protecting Your Infrastructure, Data, and Users
With advanced security solutions intrinsic to your network, internet, cloud, applications, email, and endpoints. Cerium Networks can help you build an end-to-end foundation of visibility, control and actionable insights to detect, respond, and contain threats.
Adapting to an Evolving Threat Landscape
Combat emerging threats and fend off increasingly sophisticated viruses, spam, phishing, spoofing, zero-day, and ransomware attacks. Teaming with Cerium Networks cybersecurity experts can help you understand, manage, and reduce risks to minimize the impact on your operations.
Modernizing Your Approach to Cybersecurity
Driven by trends toward more distributed workforces and an increased reliance on cloud-based applications, security solutions are evolving. Cerium Networks can help you modernize your defenses with hybrid and multi-cloud Zero Trust and SASE Solutions:
• Advanced Identity and Access Management
• Continuous Monitoring and Enhanced Visibility
• Robust Threat Detection and Data Protection
• Industry Leading Secure Gateways, Next-Gen Firewalls, and other technical controls
We Partner with the
Industry Leaders in Cybersecurity
Cerium and our eco-system of leading technology partners seek to provide the most flexible and efficient solutions that allow you to maximize the effectiveness of your investments.
Together, Cerium and Blumira help organizations of all sizes strengthen their security posture to minimize the risk of cyberattacks.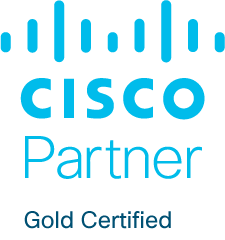 Cisco Gold Certification places Cerium Networks in the top echelon of technology advisers.

Our Microsoft competencies place us in the top five percent of Microsoft partners for our area of expertise.
Cerium solutions built on Dell technologies enables organizations to transform their operations and deliver information technology as a service (ITaaS).
RSA solutions are designed to effectively detect and respond to advanced attacks; manage user identities and access; and reduce business risk, fraud and cybercrime.

In a world where the cybersecurity landscape is constantly evolving, and new threats emerge each day, WatchGuard makes enterprise-grade cyber security technology accessible for every company.
Assess the Maturity of
Your Cybersecurity Programs
Do you fully understand your risks and security gaps? Now is the time to stop and take stock of your cybersecurity defenses. Cerium Networks cybersecurity experts can help you quantify and understand your risks. Our assessments deliver actionable insights and concrete guidance for minimizing your cyber risk and enhancing the resiliency and strength of your cybersecurity posture.
Are you compliant with PCI DSS, HIPAA, and ISO 27001? Cerium Networks offers a comprehensive assessment of your data safety and security to help ensure compliance with ever-changing regulations and standard requirements.
Cerium Networks
Managed Security Services
Proactive monitoring and management that eliminates the challenges of fine-tuning alerts, alarm fatigue, and resource shortages. Build on your cybersecurity technology foundation with a knowledgeable team, mature processes, and proven best practices to grow your security maturity. Simplify security and risk with continuous, value-driven monitoring, management, and threat intelligence backed by global expertise and an integrated security portfolio.