CeriumSky Cloud Solutions
Expand beyond the limits of your current computing platform with Intelligent cloud solutions that drive innovation and maximize business value.
Maximize the value of your cloud technologies with CeriumSky Cloud Solutions and Services. Get personalized cloud services from assessment and design to deployment, migration and optimization.
CeriumSky – Cloud Solutions That Reign
Accelerate your digital transformation with proven strategies for addressing cloud complexities. CeriumSky Cloud Experts can help you navigate the many paths to realizing the value of cloud and help you safely migrate to the cloud at your pace.
Flexible, Scalable, Cost-Effective Subscriptions for Voice, Video, Team Collaboration, and Contact Centers
SMB to Enterprise
Predictable monthly spend
Single number reach
BYOD and telepresence
Seamless online meetings and events
Omnichannel experiences
Healthcare
Expanded patient access to care
Enhanced patient experiences
Improved clinical and administrative workflows
Secure and compliant collaboration
State & Local Government
Next-generation citizen services
Telework and remote productivity
E911 Integration
Reliable uptime for critical emergency services
K-12 & Higher Education
Distance learning without boundaries
Streamlined teacher, faculty, and administration communication
Collaborative research with peers and experts around the world
CeriumSky Cloud Solution Partners
Avaya Cloud Office: Avaya's cloud-based UCaaS combines a new communication platform with the established system of Avaya IP Office phones.
Avaya OneCloud: Hit the ground running with unified communications and contact center solutions delivered on your own private cloud.
Avaya OneCloud Contact-Center-as-a-Service (CCaaS) full-featured multi-channel contact center in the cloud.
Cisco Webex cloud-based suite of productivity tools keep teams connected:
Webex Calling: Supporting a dynamic workforce without the complexity of traditional phone systems
Webex Teams: Keeping teams connected through integrated messaging, file sharing, whiteboarding, and calling
WebEx Meetings: Hosting online meetings with HD video, high-fidelity audio, and screen sharing.
Webex Contact Center: Driving better customer engagement with integrated calling, collaboration, and enterprise-grade security.
Cisco Unified Communications Manager Cloud: Offering familiar CUCM features and user experience and hosted in Cisco's Webex data centers across the globe, Cisco Unified Communications Manager Cloud provides an ideal migration path to the cloud.
Cisco Meraki Products and Solutions
The Leader in Cloud Networking
Cloud-managed solutions providing the power of enterprise networking to the ever-changing needs of small and medium businesses
Wireless LAN: The industry standard for easy-to-manage, fast and dependable Wi-Fi.
Wireless WAN: Extend your network to anywhere with a cellular connection.
Switching: Uncompromising performance and reliability at the heart of your network.
Security and SD-WAN: Protect and securely connect what matters most, regardless of location.
Meraki Insight: Efficiently maintain the best experience for every application on your network.
Smart Cameras: Protect your people and assets with intuitive video and analytics.
Mobile Device Management: Remote monitoring and identity-based configuration
Five9 Cloud Contact Center Software
Five9's next generation contact center software empowers agents to be more effective:
Smart Dialers give agents more time with live prospects
Intelligent Routing gets calls to the right agent
On-Screen Caller Info puts customer information at their fingertips
Interaction history across all communication channels provides context for every conversation
Continuous platform and product updates
Microsoft Gold Competencies in Cloud Productivity
Microsoft Azure
Let us help you implement Azure into your current infrastructure – Azure Design, Migration, and Optimization Assessments
Microsoft Teams
Extending the capabilities of Skype for Business, bringing together chat, meetings, calling, collaboration, app integration, and file storage into a single interface.. Connect, share, and collaborate with others across devices and locations with Microsoft Team.
Microsoft 365
Productivity cloud that combines best-in-class Office apps with powerful cloud services, device management, and advanced security
Exchange Online
Available with Microsoft 365: Migrate to Exchange Online and delegate the work effort related to maintaining hardware, operating system patches, and email software patches to Microsoft.
TeleSpace Cloud Services
Unified Communications as a Service
TelePresence as a Service
Contact Center as a Service
Managed Private Cloud
Platform as a Service
Quad Core Network™
Secure
Scalable
Carrier-neutral
Geo-redundant
Geo-diverse
Network Options
MPLS or Layer 2
Public Internet, DMVPN, SD-WAN
Collaboration Edge
Equinix exchange
PSTN Options
SIP Calling Plans: DID, e911, local, LD, number portability
LBO with gateways supported
Partner-provided SIP plans
Service Level Agreements – 99.999%
We provide SLAs not just SLOs
Contractual financial penalties
Will negotiate LDs when appropriate (although we don't advertise this; it is by specific request as a part of the negotiations)
Security Certifications
Expertise in security and quality service management
CISSP®, Cisco CCIE and CompTIA™ Security+ certifications
PCI, HIPAA, SOC security audits and compliance certificates
ITSM processes, ITIL® and PMP® certifications
 
TeleSpace always responsible for Tier 3
Architecture follows Cisco SRND
Ongoing Disaster Recovery testing

Can make DR/BC recommendations to customers

Security Audits including external PEN testing
Options for Day 2 support
24x7x365 US-based support
E-bonding
Swivel chair
Shadowing
Tier 1, 2 and 3
Portal for self-administration
Our Approach to Cloud
Cloud services are a real-time service and there is more to do to achieve quality than just switch it on. It is key to understand that when planning to consume a real-time cloud service there are activities and outcomes that your project needs to address.  It all starts with is the cloud right for your organization.  Does it meet business requirements, reliability, accessibility, and security needs of your organization?   Using our C>I>O Approach,  we take a holistic view of all the aspects involved in meeting your business and technical goals.   
Using a vendor neutral, consultative approach, Cerium offers a portfolio of solutions and products, as well as our knowledge and expertise to help you choose a cloud strategy that enables your organization to achieve positive business outcomes.
We provide guidance across all deployment models—public, private and hybrid—helping you decide what approach is right for your organization's needs.

Cerium's Dynamic Workforce approach gives your business and employees the flexibility to work anytime, anywhere with direct and secure cloud access.
Now is the time
to assess your infrastructure and arm your dynamic workers with advanced tools that support their ability to collaborate securely from anywhere at any time.
Explore how Cerium Networks can help your business support a growing remote and flexible Dynamic workforce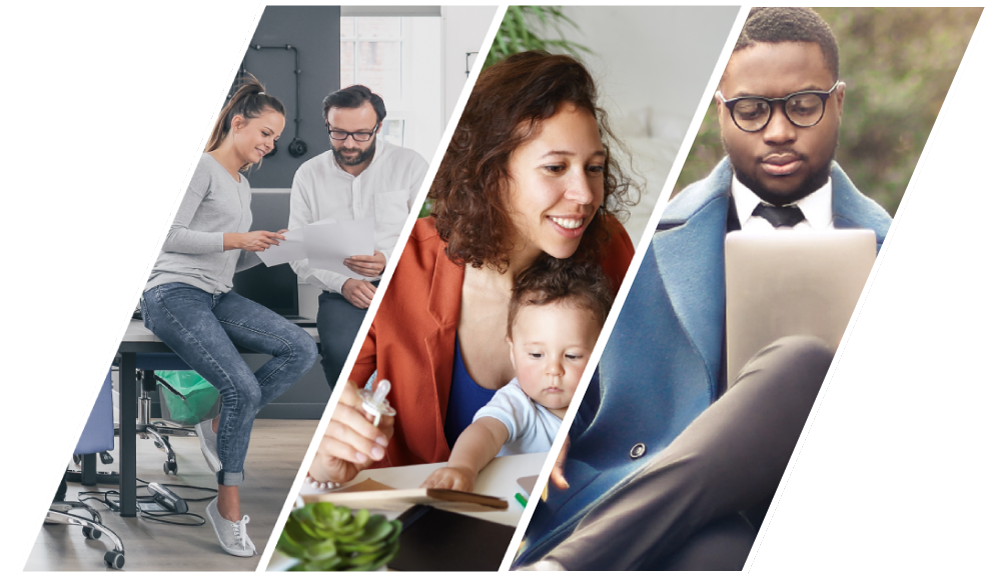 Before, if I wanted to work on a document, I used to have to come in on the weekend to work on it. Now I can work on it at home via O365. We have executives that are traveling, and this gives them access from the airport, or on the plane, or in the office — tremendous flexibility.
— Director of Accountability, Workforce Central