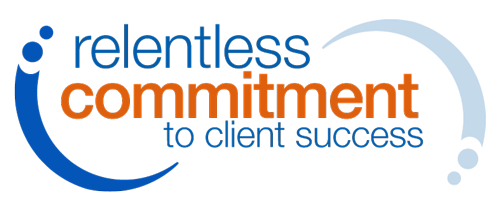 While most system integrators like us will say that they are unique,  the differentiators they state are typically the same for everyone:
– the best technical expertise, years of experience, etc.
But what really makes us unique is even unique.
We have a relentless commitment to our clients' success through our culture, methodology, & lifecycle engagement.
Culture
Who we are is what you get
First – we are very focused on our culture which has been shaped by our  Core Values of Drive, Development, Collaboration, Flexibility, and Relentlessness. These values are part who we are and part who we aspire to be. They are not just words that sit on our website, they were created by the associate body and everyone of us has a personal and professional commitment to them. In fact when we interview new associates, we look for these core values. 
Methodology
Our C-I-O methodology delivers predictable, consistent results.
Cerium is very focused on the business outcomes of our clients. We use our Consult I Integrate I Operate engagement methodology to understand a client's business needs to ensure that the technology solution they invest in meets their organizations requirements. Regardless of the scope of the project, this methodology ensures s to deliver client outcomes that are predictable and consistent.
Lifecycle Engagement
Our commitment continues once your solution is deployed.
We don't look at our client's investments as transactional.It's a relationship. And like every relationship, it takes care and feeding to be successful. Our commitment doesn't end once the solution is deployed, it's really just the beginning. We are with you every step of the way. We are there  as your business evolves and technology evolves. We are there to ensure that your solution is fully adopted, optimized and managed for long term results.  
Talk with a Cerium Expert Today
Want to find out how our relentless commitment to our clients success can benefit you and your business? Contact Cerium to develop a custom technology roadmap for your business and learn more about the team collaboration tools, network infrastructure, and security solutions that can unleash the potential of your dynamic workforce.