Planning & Assessment Services
Ensuring the value of your Investment is the Cerium service advantage.
Making sense of new and emerging technologies can be a daunting task. Without clearly defined strategies that align with your business goals, it can be challenging to get the most from your technology investments.
At Cerium, we do more than just sell technology, our associates are experienced and certified across a broad range of technologies and offer valuable guidance. Backed by a dedicated support team, we can partner with you to develop a technology road map that ensures your network, data, application, voice and video solutions will fit your organization's needs today, and scale up as your organization grows and evolves in the future.
We combine proven methodologies, with decades of field experience and industry knowledge, along with a commitment to ongoing training, to assess your specific needs and present ideas that help you extract maximum value from your technology resources. Our portfolio of consulting services offers you the flexibility to select one service or an entire suite of services to match your particular needs and level of technical expertise. Our consulting services add real business value.
Integration & Optimization
Contact Center Assessments
Cerium Resources
Access to the resources you need to make the most of your hardware and software solutions.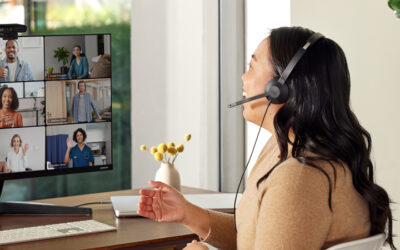 Cloud-based business phone systems offer a number of advantages over premises-based systems — they're cost-effective, they support remote and hybrid work models, they are easy to scale, and they offer more features. Nevertheless, many organizations remain skeptical...
read more