Ensuring the value of your Investment is the Cerium service advantage.
Making sense of new and emerging technologies can be a daunting task. Without clearly defined strategies that align with your business goals, it can be challenging to get the most from your technology investments.
At Cerium, we do more than just sell technology, our associates are experienced and certified across a broad range of technologies and offer valuable guidance. Backed by a dedicated support team, we can partner with you to develop a technology road map that ensures your network, data, application, voice and video solutions will fit your organization's needs today, and scale up as your organization grows and evolves in the future.
We combine proven methodologies, with decades of field experience and industry knowledge, along with a commitment to ongoing training, to assess your specific needs and present ideas that help you extract maximum value from your technology resources. Our portfolio of consulting services offers you the flexibility to select one service or an entire suite of services to match your particular needs and level of technical expertise. Our consulting services add real business value.
Be Confident Your New UCC Solution Will Perform as Expected
We can help solve your toughest technical challenges and clear the way for implementing new solutions, major upgrades or expansion, integrations, and network remediation. Cerium planning and assessment services are ideal for auditing your existing solutions and aligning stakeholders on requirements for the ideal target solution. Our team identifies optimization opportunities and potential roadblocks early in the process, so your solutions can provide the best possible user experiences and biggest returns on your investment.
Accelerating Digital Transformations
Cerium's design and integration services team is highly trained in the integration and optimization of communication technology solutions from a wide-range of best-of-breed manufacturers. Our expertise and proven methodologies enable us to design and integrate the most appropriate technology configuration at the best price point that meet your requirements, regardless of the specific technology being deployed.
If you have complex, large-scale solutions with advanced features, third-party integrations, legacy infrastructure, or systems with poor/unreliable performance, Cerium can provide architectural and engineering consulting and detailed high-level solution designs to optimize your technology investments. Leverage Cerium's technical expertise and roll out your new UC&C solutions with confidence.
Detect and Remedy Security Vulnerabilities Before they are Exploited
The best defense against network attacks is a proactive assessment of your security policies and practices. Cerium security assessments incorporate testing of your systems, processes, and employees to identify and quantify your vulnerabilities. We subject your system to real-world cyber-attack scenarios, evaluate your organizational defenses, identify risks, and recommend specific actions for ensuring your organization's network is safe and secure moving forward.
Time for a Tune-Up?
Ensure your contact center is operating at peak performance, your agents are working efficiently, and your customers are satisfied with their contact center experiences. Cerium contact center assessments uncover new opportunities for revenue, reveal inefficiencies, and remove friction from your customer experience. Uncover the pain points in your contact center with a comprehensive assessment from Cerium.
Cerium Resources
Access to the resources you need to make the most of your hardware and software solutions.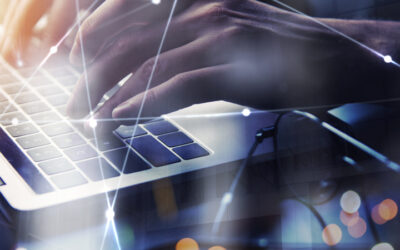 In several recent posts, we've described many of the potential business benefits of SD-WAN, including better cloud connectivity, improved administration, increased network visibility and reduced costs. However, gaining approval for SD-WAN investments can be a tricky...
read more