Webex Leap is an accelerator program that empowers small in-house Cisco teams to brainstorm, experiment, iterate, and bring next-generation collaboration products to market. The program is designed to surface breakthrough ideas and rapidly bring product innovations to the Webex Suite. Webex Leap builds on Cisco's rich culture and history of innovation to help keep Webex users ahead of the curve.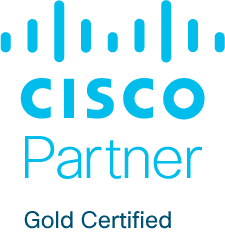 Vidcast
The first innovative solution to emerge from Webex Leap is Cisco Vidcast, the video messaging tool that eliminates the need to align schedules for virtual meetings and sales presentations. Vidcast makes it easy to record videos, share the content, and quickly get feedback from viewers, enabling office, remote, and hybrid workers to collaborate effectively without the need to align their schedules.
Vidcast features for increasing productivity and providing flexibility include:
An all-in-one video recording and editing tool for creating compelling video messages
Real-time feedback to post and track views, reactions, and comments
Automatic playback at 1.2x speed and closed caption options to enable quick review
Thumbnail navigation, chapters, and links to easily find and jump to relevant moments
A knowledge content repository for organizing, distributing, and managing access to videos
Ryan Clabaugh, Cerium's Director of Cisco Collaboration, offered these thoughts on Vidcast, "Vidcast provides an interactive way for teams to continue a conversation across time zones and breaks in thought. Given the global nature of our teams today, email doesn't emote, and forcing everybody to meet at a single global time can leave some feeling less valued. Vidcast provides for a more inclusive way to share ideas and keep the conversation going so creativity isn't pinned to a specific place or time."
What's Next for Webex Leap
Cisco continuously strives to improve and enhance Webex capabilities and provide users with new collaboration experiences. Since September 2020, Cisco has introduced more than 800 new features and devices to Webex. Webex Leap is accelerating Cisco's innovation in the collaboration space with plans for launching several Webex Leap projects every year. Webex Leap teams are currently exploring new concepts such as conversational voice-driven applications and using AI to help content creators.
Stay tuned for more innovations from Webex Leap, including:
New forms of asynchronous collaboration
Conversational AI for enhanced meetings
Collaboration in customer experiences
At Cerium, we're proud of a strategic partnership with Cisco that spans nearly two decades. We are certified to deliver and service Cisco's full suite of UC, networking, data center, security solutions.