Many of Dell EMC's more popular data storage systems will reach end of life (EOL) or end of service life (EOSL) in coming months. Organizations will need to decide how they will move forward to ensure they don't face operational limitations or business disruption when Dell EMC stops providing critical support for these systems.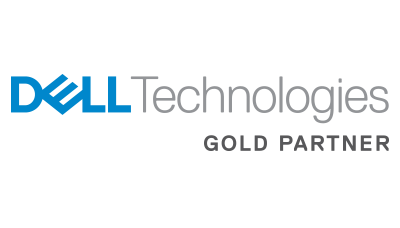 Dell EMC is the world's leading storage provider, accounting for nearly 30 percent of the global market. Clearly, any time the company begins phasing out storage platforms, it will have far-reaching effects.
Shakeups in the VNXe, Compellent SC and Unity product families are likely to be particularly impactful. Compellent SC is a midrange flash storage system and Unity is a midrange unified system that combines block, file and object storage. VNXe systems are entry-level block storage systems, although some devices also support file storage.
Mark the Calendar
Following are some of the key dates for specific products:
VNXe 1600 and 3200 systems both reached EOL in 2018 and will reach EOSL on Jan. 31, 2023.
Compellent SC8000 reached EOSL a month ago.
Two other Compellent systems will reach EOSL this year — the SC400 on May 31 and the SC420 on Nov. 30.
Compellent SC5020 and SC7020 will reach EOSL on Oct. 31, 2023.
The Unity 300, 400, 500 and 600 series have all been EOL since 2020 and will reach EOSL in 2025.
Product EOLs are the dates when Dell EMC discontinues the sale of a system. Although an EOL system is no longer available for pricing and quoting, some system expansion may still be possible, and Dell EMC may introduce new components and some hardware and software enhancements. Software maintenance releases, bug fixes and security patches are also offered. After the EOSL date, Dell EMC no longer provides support or maintenance.
Because hardware failure is among the leading causes of data loss, it's important for organizations running any of these devices to consider their options and develop a strategy before Dell EMC discontinues support. Very often, it may be possible to refresh existing systems instead of pulling the plug on them.
Expand, Refresh or Replace?
Prior to EOSL, a variety of upgrades, including capacity, I/O modules and software, may still be available. Anyone wishing to extend the life of their storage systems should consider expanding capacity while it is still possible. Typically, there are two ways to expand an existing array. Scaling out involves expanding capacity by adding more disks, while scaling up requires replacing disks with ones that have more capacity.
EOSL is another matter. Without the manufacturer's support, organizations that choose to keep EOSL devices would need to contract with a third-party provider for maintenance, patching and to procure any parts that are out of warranty. That isn't usually a good idea.
As we discussed in an earlier post, third-party maintenance providers typically won't have a standing inventory of parts, which means repairs are often delayed while they search for aftermarket parts. That creates an increased likelihood of costly downtime, poor application performance or, worse, data loss. Additionally, third-party providers may not have access to firmware updates or security patches.
Given those considerations, there will be times when it simply makes more sense in the long run to migrate storage to a new system. Fortunately, Dell EMC's new all-flash PowerStore systems provide a logical upgrade path for customers running the company's legacy systems.
Don't wait too long to develop a strategy, however. Determining which approach delivers the best storage reliability, operational resilience and financial protection can be a tricky process. The storage experts at Cerium can help you evaluate your options and move forward with a plan that supports your unique business requirements.
Dell EMC will soon discontinue support for several of its legacy storage platforms, so customers must decide if they should refresh or replace these systems. The storage experts at Cerium can help you determine which path makes the most sense for your unique requirements. Contact us to set up a consultation.