Case Study: University of Providence
Network Evolution
The University of Providence transforms and simplifies their network with Cisco's industry-leading wireless solutions, Cisco Digital Network Architecture, and Cisco Identity Services Engine.
"Today's generation doesn't come to college because great technology is in place; they expect it to be. Our work with Cerium was focused on that flawless experience. A student should be able to walk from student housing to the library, from the class to the cafeteria, and never have to worry about connectivity. The University of Providence realizes the need not only for the student but for the business of education."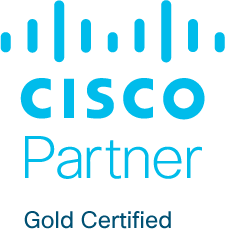 The Challenge
In order to offer one of the most advanced online learning curriculums in the United States and to provide compelling technology experiences, The University of Providence knew they needed technology that runs efficiently, provides seamless connectivity, and protects users and their data. But with limited IT resources, the University needed to take an innovative approach.
The Solution
Industry-leading Cisco switches, controllers, and access points to achieve faster speeds, higher capacity and reduce network congestion.
To achieve the required performance, scale, and security while freeing up the University's scarce IT resources, Cerium recommended Cisco Digital Network Architecture (DNA) integrated with the Cisco Identity Services Engine (ISE).
The Results
The upgrades deliver enhanced performance, reliability, and security
Simplified network management that has enabled the University's IT team to respond faster and more intelligently to network changes and challenges while creating new technology experiences and expanding secure network access for students, faculty, staff, and visitors.
"The great partnership we share with Cerium has ensured The University of Providence is prepared for the future, not just in connectivity and speed, but in the security and ease of management of our network infrastructure."
— Jamie Schultz, Chief Technology Officer, The University of Providence​

About the University of Providence
The University of Providence is a private Catholic university located in Great Falls, Montana. Founded in 1932, the University includes both a School of Liberal Arts and Sciences and a School of Health Professions. The University's dedicated IT department is committed to providing an effective, comprehensive, and secure infrastructure that delivers high quality and sustainable information technology services in support of the University's mission.