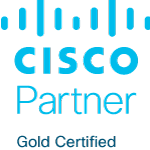 Cerium and Cisco are here to support your organization with a simple solution for remote working during this time. Cerium can set your organization up for the free 90-day Webex trial* and provide your team with resources for a successful implementation. If you'd prefer, Cerium can configure the settings for the platform on your behalf. If you are interested in Cerium's implementation offer, please reach out to your Account Executive for a quote.
Where to Start
1. Reach out to your Account Executive or fill out this form to Start your trial.
2. Determine if you'd like Cerium to configure your subscription, or do so on your own using the below guides.
Configure your subscription in Control Hub
Control Hub is the single pane of glass approach to managing your Webex services. This is where you can provision, authenticate, and authorize users to the appropriate spaces, and control settings. If you need assistance on provisioning, here are a few resources to help get you started:
3. Provide Training Resources for Users
Make sure you've shared learning resources for all users who may need to work from home and use the platform. The Cisco Webex Help Center includes introductory articles and free instructor-led training (via webex) held weekly. In addition, this easy-to-digest e-book walks you through the basics of how to use Webex Teams, how to install, customize settings, and more.
Special Offer
If you purchase implementation through Cerium for the 90-day Webex trial and then purchase Webex as a permanent collaboration solution for your organization, we will provide a credit on the initial order of 40% off the implementation services. For more information, reach out to your Account Executive or fill out this form with a note requesting this offer.
*This offer is only available to organizations that are new to Webex