The 2022 Spokane County Interstate Fair wrapped up its ten-day run recently, and attendance numbers were back up to pre-pandemic levels. It was a good year for the fair. Food vendors and carnival rides saw record sales, while many of the musical performances, the rodeo, and other events sold out. Encouraged by the numbers, fair organizers are considering expanding programs and tournaments next year.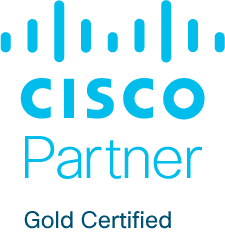 Wi-Fi Coverage at Spokane County Fair and Expo Center

In 2018 Cerium helped Spokane County upgrade the Fairgrounds and Expo Center's enterprise networks to expand wireless coverage and enhance visitor and vendor experiences. The guest Wi-Fi network was upgraded and expanded to offer secure coverage and ample bandwidth to meet aggregate demand across all areas of the fairgrounds and its adjoining campground. The networks used by vendors to process bank card payments and scan event tickets were upgraded to increase speed, improve reliability, and enhance security.
Accommodating a large number of concurrent users across a challenging 20-acre indoor/outdoor environment required a complex design and sturdy infrastructure that could stand up to the elements and function reliably 24X7. The deployment required several types of wireless APs featuring internal and external, directional and omnidirectional antennas. The fairground's single-mode fiber backbone was extended, and 10G Cat6A cabling was installed from each cabinet to support the access points. Proper grounding and lightning protection was installed to keep fairground personnel and their equipment safe. The 2018 network upgrades included the following:
A high-density Wi-Fi network based on the Cisco Unified Wireless Network solution
Centralized Cisco Wireless LAN
Controllers with
Lightweight Access Point Protocol enabled APs
Meraki next-generation firewall with advanced security
AccelTex antenna solutions
Switching infrastructure and cabling
The superior wireless network enables fair attendees and campers in the RV park to enjoy secure, dependable, high-speed wireless experiences. Vendors seamlessly scan tickets and process bank cards on a PCI-compliant system from numerous locations across the fairgrounds.
Built to Last
In the years since the deployment, the network has reliably delivered strong, secure, high-speed wireless experiences for dozens of large-scale events at the fairgrounds. It has a proven track record of easily handling a substantial number of users without impacting performance. In addition to the increased bandwidth, improved performance, and expanded coverage, the cost-effective design and relatively low operational costs have reduced total ownership costs. The intuitive interface simplifies managing the network and protecting it from cyber threats. Consolidating network management tools into a single pane of glass has streamlined detecting, diagnosing, and resolving performance issues. Faults are proactively identified to reduce outages before they can impact end-users, and the County spends less time troubleshooting and resolving network issues.
Len Ledford, Solutions Architect at Cerium, worked on the original design and implementation. "Our design has proven to be rock solid. It delivers outstanding Wi-Fi service flawlessly, even during peak usage. We realized this was a big investment for the County, and we designed and delivered a system that would more than pay for itself over its lifetime, providing robust, cost-effective critical services for the County for many years to come." Len said.
Shawn Domitrovich, Assistant Director Spokane County Information Technology Department, offered his thoughts on how the network is performing "It just works. We have tweaked a few things since the deployment; however, for the most part, the network operates hands-free. We added Cisco ISE to monitor traffic and assist with troubleshooting, and we increased bandwidth from 200 MG to 1GB. The only hardware issue we've had to deal with is replacing an antenna on one of the APs that was broken by a boom truck."
Cerium has a long successful track record partnering with the County's IT Team. Shawn reflected on his experiences working with Len and the Cerium Team. "Cerium has been a great partner over the years. Not only on this project but on many of our technology projects over the years. When we have questions, Cerium is our go-to source for answers and advice." Shawn said.