Realize The Potential of Your Conference Room
Whether you are collaborating with remote colleagues, leading important meetings with participants outside your organization, orchestrating large online events, running marketing campaigns, delivering interactive training, or providing live customer service or technical support, Cerium offers meeting & conferencing solutions for more productive and collaborative workflows.
We connect your business to its potential.
Resources for Business Continuity During COVID-19
Helping our communities stay secure and work from home during the COVID-19 Pandemic.
Change your business with effortless meetings and conferencing
Collaboration isn't a one-size-fits-all world, and the way people are working together is changing. Empower virtual collaboration between more people in more locations than ever before. Don't just connect devices – save time, increase productivity and build relationships. Cerium offers meetings solutions for different work styles and for how people work today.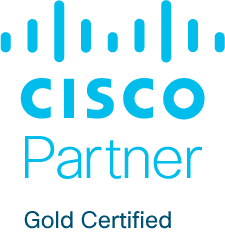 Cisco Webex Teams: Brings together messaging, file sharing, meetings, white boarding, calling and the other tools you use to streamline work and speed up team results.
Learn More >
Cisco Webex Events: Expand large-scale meetings and corporate events. Use real-time online events and webinars to reach more attendees, reduce travel costs and increase attendance.
Learn More >

Avaya IX Workplace:  Formally Avaya Equinox Client, is a soft phone application that provided users with access to UC swervices associated with their Avaya Aura infrastructure.
Learn More >
Avaya IX Meetings:  HD video, audio and web collaboration.
Learn More >
Avaya Spaces: Avaya's cloud-based team collaboration and meeting tool.
Learn More >

Microsoft Teams: The hub for team collaboration in Office 365 that integrates the people, content, and tools your team needs to be more engaged and effective.
Continuous Teamwork anytime, anywhere with Webex Teams
Talk with a Cerium data center expert.