Connect to Your Potential
Unparalleled expertise combined with flexible deployment options – Cerium delivers integrated VoIP communication solutions tailored to your needs and budget
Voice
remains a critical part of communications.
When your employees have a system that is enabled for mobility, supported by messaging, and integrated into meetings and team collaboration, they have the fastest, clearest way to build relationships.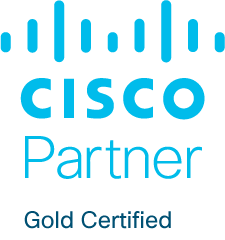 Cisco Unified Communications Manager: (CUCM) UC call control platform that serves as the foundation to deliver session management, voice, video, messaging, paging, IM/presence, mobility, web conferencing, and security for Cisco's entire collaboration portfolio for on-premises and hybrid solutions. Learn More >
Cisco Business Edition Series:  Purpose-built, packaged collaboration that delivers communications and collaboration services consolidated in simple-to-deploy and manage platforms. 
Cisco BroadCloud Calling: A cloud PBX designed for SMB customers.
Cisco WebEx Calling complete Webex collaboration suite that serves the calling, messaging, meeting and team collaboration workloads needed by the 100+ user market segment.
Learn More >
Cisco Hosted Collaboration Solution (HCS) Enterprise-grade cloud calling and team collaboration offered through a flexible subscription model.
Learn More >
Cisco Jabber UC client application can be deployed on Windows, Mac OS, iOS (Tablet, Smartphone), Android (Tablet, Smartphone) or embedded in web applications via the SDK. Provides Presence, IM, voice, HD video, voice messaging, desktop sharing and conferencing.

Avaya IP Office:  Midsize solution for enterprises, supporting up to 3,000 users at a single location with IP Office Select editions 
Learn More >
Avaya Aura Communication Manager:  Avaya's flagship solution provides comprehensive unified communications and customer experience solutions for your enterprise
Learn More >

Microsoft Calling (in Teams): Phone System enables call control and PBX capabilities in the Office 365 cloud with Microsoft Teams and Skype for Business Online
What Model is Best for Your Organization?
On-prem, hosted  cloud, or hybrid, which model is right for your organization? A number of factors should be considered when determining the best migration strategy and telephony deployment model for your organization. On-prem, hosted cloud, and hybrid deployment models each have their advantages. The best deployment model depends on the unique requirements and circumstances of your organization.
On-Premises (On-Prem)
On-prem solutions are best suited for organizations:
With users concentrated at a central location and few remote locations
Have an IT staff that is capable of managing UC systems
That have predictable workforce seasonality and growth
Prefer investing in a solution as a capital expense
Hybrid
Hybrid solutions are best suited for organizations:
With a substantial number of secondary offices or branches.
Hybrid solutions spin-up new remote offices with cloud solutions while the main office is on-prem.
That needs the flexibility to move gradually to the cloud, one application at a time.
Hosted Cloud (UCaaS)
UCaaS solutions are best suited for organizations:
With an IT department that would be overburdened with UC solution management
With users requiring access to distributed data via the internet Scalable for seasonal workers or evolving organizations
Prefer to spread the costs over time with predictable monthly subscriptions (OpEx vs. CapEx)