Secure and Manage Your Evolving Network
Narrow your exposure and reduce your risk
With deep visibility into the users, devices, and applications accessing your network, Cisco Identity Services Engine (ISE) helps you ensure that only the right people with trusted devices get the right level of access to your network.
Experience the value
of safety
Try Cisco ISE in your environment
Experience the Cisco ISE for yourself. Sign up for a POV experience from Cerium's expert engineers today.
Fill out the form or call the number below for a free consultation with one of our experts.
What's included with our Cisco ISE POV Experience
The ISE POV  is a non-disruptive engagement that will highlight the value Cisco ISE can bring to your environment.  During this engagement, a Cerium engineer will work with you to configure and deploy ISE within your environment.
ISE Overview and Engineering Discovery

Onsite and Remote Solution Deployment
ISE Overview and Engineering Discovery

Onsite and Remote Solution Deployment

Deployment
Once deployed in your environment, a Cerium engineer will demonstrate how ISE works in your environment. Topics covered include:
Guest Portal
BYOD
Device Administration (TACACS+)
Profiling
Posture
Engagement
This engagement includes engineering consulting, Q&A, troubleshooting, and coaching with Cerium specialists. At the conclusion of the engagement, Cerium will present an ISE proposal for your environment.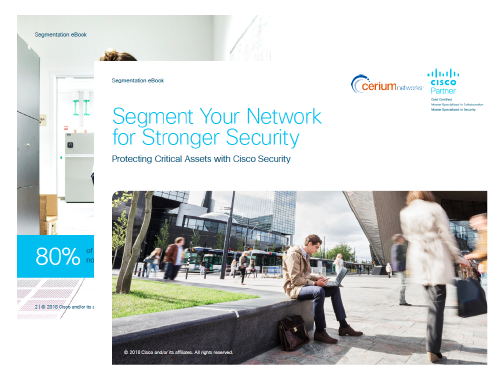 Segment Your Network for Stronger Security
Download Cisco's free e-book to learn how Cisco ISE changes the game with software-defined segmentation.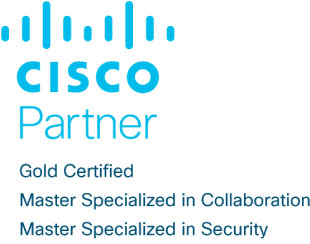 Cisco Gold, Master Security Certified
When it comes to cybersecurity, know-how and experience are critical. You need a trusted partner with proven, recognized expertise; Cerium is that partner.