Cisco is betting that augmented reality (AR) is the next step toward closing the gap between virtual work experiences and in-person collaboration. They recently unveiled a preview of Cisco Webex Hologram, the innovative next-generation meeting solution that goes beyond flat-screen video conferencing to offer truly immersive hybrid meeting experiences.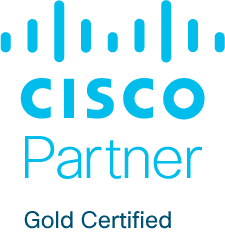 Webex Hologram enables meeting participants thousands of miles apart to collaborate and brainstorm as if they were in the same room. It effectively leverages recent advances in virtual reality, 3D graphics, and cloud computing to offer a wide range of benefits for remote training, visual reviews, and real-life demonstrations. Webex Hologram helps foster spontaneous conversations and a sense of camaraderie among coworkers working together in a physical meeting room. Webex Hologram combines AR headsets with feature-rich Webex meeting functionality to provide real-time 3D photorealistic holographic interaction. It uses an array of twelve cameras to scan real-life surroundings and specialized AR software that interprets what the cameras see to transmit 3D images to users wearing AR headsets in another location. Meeting attendees can use the AR headsets of their choice to see and interact with the presenter and objects in their environment.

Here's a video on YouTube that shows how Webex Hologram could be a game-changer for the new realities of hybrid work:
Webex Hologram is currently in a pilot phase with a limited number of early adopters. However, it doesn't take much imagination to see that AR is poised to become an integral feature of modern collaboration platforms, and Cisco is at the forefront. It shouldn't be long before Webex Hologram strengthens the Webex Suite enabling hybrid workers to engage in immersive AR meeting experiences.

Interested in investigating the potential of integrating Cisco Webex Hologram AR into your meeting or training solutions? Cerium Networks can help. Cerium is a Cisco Gold Certified Partner with several partner specializations that reflect our depth of skills across Cisco's wide range of technologies and architectures.