With nearly 300 million monthly active users, the Microsoft Teams collaboration platform has become the communications hub for growing numbers of companies by enabling employees to engage with colleagues and customers via voice, text messaging, file sharing and videoconferencing. More organizations are now eager to extend those capabilities to their contact center operations.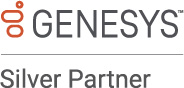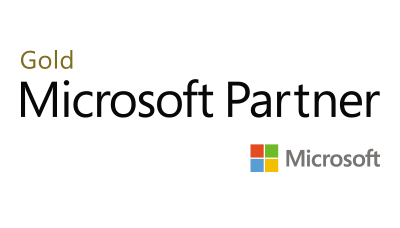 Nearly 70 percent of contact center managers expect to move to integrated contact center operations in the near term, according to a recent Forrest Consulting study. Solutions such as Genesys Cloud CX that support tight integration with Microsoft Teams make it easier for contact center agents to collaborate with subject matter experts across the company to resolve customer issues quickly and efficiently.
The lack of communications integration has been a longstanding issue. For many years, contact center operations were largely isolated from the rest of the business. Communications with customers and other agents were conducted using specialized applications and services that were rarely integrated into the organization's communications and collaboration tools.
Feeling Disconnected
The Forrester study last year found that nearly 60 percent of contact centers are still on separate communications systems, making it difficult to capture and utilize customer data from other parts of the organization. Additionally, the lack of real-time, channel-specific information adds to the challenge of accessing and using customer data on the channel of their choice.
That sense of separation is one reason why contact centers have experienced historically high turnover rates. Studies consistently find that agents feel disconnected from the company culture and are frustrated by their inability to access the information they need to deal with customer inquiries.
As we noted in a recent post, Genesys Cloud CX is a Contact-Center-as-a-Service (CCaaS) model that supports customer engagements across phone, email, live chat, text, mobile apps or social channels. When integrated with Microsoft Teams, contact center agents can be authenticated against Microsoft Active Directory like everyone else in the organization.
The integrated directories allow agents to search for subject matter experts within the organization. They can determine a person's availability and collaborate with a single click, gaining real-time access to experts who can help resolve customer issues within the first contact. Agents can also easily transfer calls to people in the company who are not in the call center.
Better Data Access
Genesys also enables easy integration with hundreds of third-party business applications that contribute to a better customer experience. Prebuilt integrations make it easy for agents to access customer history and other account information during an engagement. That information can help agents achieve first-contact resolution and reduce repeat calls.
This fluid communication style benefits agents as well as customers. App integration eliminates much of the need for agents to toggle between systems to get information. According to an IDC report, 57 percent of contact center agents say time spent switching between apps is a primary barrier to getting things done.
The lack of system integration in many contact centers often frustrates agents and compromises their ability to resolve customer questions quickly and efficiently. With its close integration with Microsoft Teams, the Genesys Cloud CX platform makes it easier for agents to collaborate and communicate with subject matter experts across the company and deliver improved customer experiences.
Get the benefits of Microsoft Teams with Genesys
Integrating Genesys Cloud CX with Microsoft Teams gives your agents the ability to seamlessly collaborate with subject matter experts and quickly satisfy customer requests — without switching between platforms or applications.