Case Study: Yakima Valley College
How Yakima Valley College enhanced virtual desktop infrastructure (VDI) performance with Dell EMC XtremIO Storage Array
When Scott Towsley, (CIO) Director of Technology Services at Yakima Valley College, sought solutions to improve virtual desktop infrastructure (VDI) performance and provide end users with enhanced experiences, he called on Cerium. Scott had worked with Cerium on successful projects in the past, and he knew that decades of engineering experience and strong strategic partnerships with tier-one manufacturers, placed Cerium in an excellent position to help.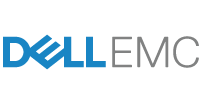 The Challenge
Yakima Valley College utilizes a virtual desktop infrastructure (VDI) that provides students, faculty, and staff access to desktop operating systems hosted on a centralized server from workstations located across campus.
Instead of power-hungry PCs, they use lightweight thin clients that reduce costs and make it easier to provision, manage, and customize client machines.
Additionally, because all their software and data resides on servers, endpoint security a non-issue.
The tradeoff is that VDI requires more power and speed from the data center and a robust wired and wireless network to deliver the performance end users expect.
The Solution
Two areas of focus for improving VDI performance; adding faster storage and implementing a more efficient hypervisor.
Faster storage was addressed with a 5TB Dell EMC XtremIO Storage Array. XtremIO all-flash storage arrays use industry-standard components and proprietary intelligent software to deliver unparalleled levels of performance.
Hypervisor issues were addressed by replacing YVC's existing Hyper-V hypervisor with VMWare, a proven leader in virtualization, to run, manage, connect and secure applications. The new flash storage and upgraded hypervisor software proved to be the ideal combination for providing users with enhanced VDI experiences and positioning the college for future growth.
The Results
The cutover to the new infrastructure was quick and seamless, and the results were night and day. The upgrades enabled impeccable VDI performance and feedback indicates users are highly satisfied with their VDI experiences. Yakima Valley College was so impressed with the performance improvements that they added another 5TB XtremIO storage array.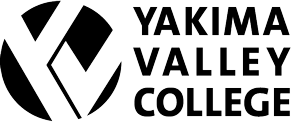 About Yakima Valley College
Founded in 1928 and based in Yakima WA, Yakima Valley College (YVC) enriches and enhances individuals and communities by delivering accessible, student-centered education. With branch campuses located in Grandview, Toppenish, and Ellensburg, YVC provides learning opportunities that address the needs of the diverse communities it serves.