Technology Integrator Billings
Address
2877 Overland Ave
Suite C
Billings, MT 59102
Email
For general inquiries:
info@ceriumnetworks.com
For customer support:
csc@ceriumnetworks.com
For sales inquiries:
solutions@ceriumnetworks.com
After Hours
For after-hours system issues please contact our 24/7 Customer Support Center (CSC):
Hours
Mon-Fri: 9am-5pm
Sat: Closed
Sun: Closed
Helping Businesses in Billings Realize the Positive Impact of Technology. 
Grow and Transform with Cerium's Business Collaboration, Cybersecurity, and Networking Solutions
At Cerium, we know that it's not enough to be an expert on the latest technologies. Billings need a trusted technology adviser who understands the Montana market. With proven experience designing, deploying, and supporting large multi-vendor, multi-site projects, Cerium provides a full suite of collaboration, networking, data center, and security solutions.
Technology Integrator Billings
More than simply providing solutions to Billings-area businesses, our key strength is in our consultative approach, and deep technical expertise, from the most highly skilled engineers and solutions architects in the industry.
We also possess an extensive collection of strategic partnerships with the best manufacturers in the industry, like Cisco, Dell Technologies, Avaya and Microsoft. We maintain the highest levels of certifications with our partners, ensuring that we can provide the most holistic approach to IT initiatives for our customers in the Billings area.
Cerium provides the following solutions & services to medium and enterprise-sized organizations in the Billings area:
Our Cisco Master's Specialized in Collaboration and Security, coupled with our Gold Certification status differentiates Cerium in the Billings market. Our deep technical expertise across the full array of Cisco Network, Data Center, Security, Unified Communications, and Collaboration solutions enables Cerium to deliver best-in-class Cisco technologies and services that help our clients succeed. From end-to-end design to integration and support, our commitment to excellence, and our focus on delivering exceptional customer service makes Cerium stand out among Cisco partners in Montana.
Cisco Solutions:
Collaboration
Security
Network Infrastructure
Cloud Solutions
Data Center
Business owners in Billings can use our suite of Avaya tools to improve their bottom line through efficient IT solutions. Cerium Networks is a dedicated Avaya Partner, working in conjunction with Avaya technologies to provide support for your company with unified communications and business collaboration processes.
Avaya Solutions:
Customer Engagement
Collaboration
Cloud
Real-Time Communication Applications
Contact Center
As a market leader in hardware and software technologies, Dell Technologies relies on Cerium to assist organizations in the Billings area with assessing, planning, designing, building, and managing their Dell Technologies infrastructure. Cerium's Gold Partner status indicates the breadth and depth of our expertise and our ability to deliver award-winning Dell Technologies storage solutions, hyperconverged infrastructure, and more to organizations across Montana. Cerium's Dell Technologies certified engineers provide our clients with the appropriate flexible and scalable solutions, designed with intelligent automation and integrated security.
Dell Technologies Solutions:
Data Storage
Servers
Converged Infrastructure
Data Protection
Cloud
Microsoft Gold Partner
Our Microsoft Gold Partner for Cloud Productivity status, Gold Level Competencies in Communications and Messaging, and Silver Competencies in Cloud Platforms and Collaboration, enables Cerium to help our Billings clients map their strategic goals to tangible Microsoft solutions. Cerium's in-depth knowledge of Microsoft products, licensing, and deployment strategies ensures our clients across Montana will get the most from their Microsoft technology and maximize the return on their investments.
Microsoft Products:
Microsoft 365
Office 365
Azure
See how Cerium has successfully helped state and local governments serve citizens better.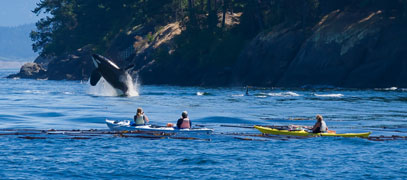 San Juan County and Cerium implement Skype for Business just in the nick of time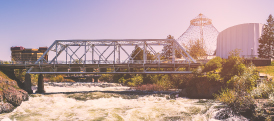 Network Overhaul Expands Wi-Fi Coverage at Spokane County Fair and Expo Center
our element is communication