Case Study: Mountain Rose Herbs
Mountain Rose Herbs Goes Green with Hyper-converged Data Center Infrastructure
Mountain Rose Herbs (MRH) is continuously growing and evolving. The company currently employs over 200 people across seven separate facilities. In 2016, MRH opened its first brick and mortar store. As their footprint and their customer base expanded, MRH started outgrowing their existing data center.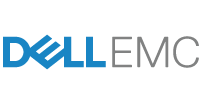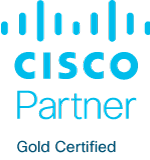 The Challenge
Like many mature data centers, MRH's data center had evolved into a hodgepodge of legacy systems from multiple vendors that were not designed to work together.
System administration was resource-intensive and time-consuming.
MRH needed a solution with the capacity to meet its current requirements and the ability to expand for future business requirements while aligning with their corporate goal of improving the environment.
The Solution
To ensure their data center strategy stays ahead of organization expansion needs, MRH chose a VxRail four node HCI for their new data center.
MRH also deployed two Nexus 9000 Series switches and new Meraki cloud-managed security appliances to connect their new VxRail HCI efficiently and securely.
The Results
The new data center environment has a much smaller footprint, is less complex physically and operationally, and requires less overhead to manage and maintain.
Major cooling efficiency improvements in the data center—contributing to their bottom line as well as their commitment to creating a greener planet.
Projected $50,000 savings in direct power costs over three years
"When talking to Dell about VxRail, we indicated that we could use a partner to help us with planning and implementation and they gave us a few suggestions. Cerium was the most responsive and helpful of the vendors we looked at for this critical project. They picked up on what was important to us and what we would need to succeed right away."
— Chris Baumgardt, IT Manager, Mountain Rose Herbs

About Mountain Rose Herbs
Located in Eugene, Oregon, Mountain Rose Herbs offers high-quality organically grown herbs, spices, teas, essential oils, and botanical goods direct-to-consumer. Since 1987, they have been known for their uncompromising commitment to organic agriculture, fair trade standards, and sustainable business practices. The company's core belief that people, plants, and planet are more important than profit guides everything they do.