Optimizing Customer Service
Columbia Basin College improves service to students through technology upgrades.
Columbia Basin College, with the main campus situated in Pasco, Washington, is the educational home for programs in academic, pre-professional, technical, vocational, and community service offerings. Celebrating its 60th year in service, the combined day and evening annualized enrollment average is 12,000 students with an approximate full-time equivalency of 5,126. The College was established in 1955 to serve the needs of Benton and Franklin counties. With only 255 students in its first year, the college has experienced tremendous growth since its inception—a fact which understandably has required a significant evolution in organizational and technological management.

Cerium brought Columbia Basin to a current release that is united throughout their locations. Cerium upgraded their voice solution and implemented Avaya's Call Center Elite. This engagement brought Columbia Basin College from Avaya CM4.3 (on an old F8500 server) to Avaya CM 6.2 on a new server. Cerium also unified the college's three stand-alone voice systems, centralizing the management to the main campus.
The original environment included three separate cabinet locations on the main campus. The new environment is unified VoIP. The voicemail solution was upgraded from AUDIX to Aura, adding music on hold.
Todd Jones, Cerium's Account Executive for the college, summarizes the upgrade component of this engagement:
"They have used the same tool for years. Now they have a single system instead of three stand-alone systems (which weren't connected with gateways). Having one system is saving time for management and saves on monthly recurring costs. They used to have a T1 for voice calls between these locations, and now these sites communicate over the data network."
Columbia Basin College had an older Avaya® Communications Manager (CM) and Messaging platform that needed to be upgraded. It was many years behind in both hardware and software, with some components at end of support from Avaya. They also needed to significantly improve their customer service, in terms of how calls were handled, to make sure these calls got to the appropriate staff member as quickly as possible. Columbia Basin College frequently had calls going to the wrong department, which regularly frustrated their students.
The College was struggling with the volume of service and support it strived to provide students and staff. The Students Services departments provide advising, counseling, resources, records, admissions, transcript requests, residency, and financial aid, among other services.
The old phone tree was a 5-page, 11×17 booklet full of steps. It could take five to ten minutes to route a call. There were also hunt groups, and calls would ring on multiple phones, disrupting office staff. For the transcripts department, this was particularly disruptive. When a transcript request would come in, the phones would ring on every desk in the department. The day was full of interruptions. There were phones not being answered. Students would call any department that would answer the phone, just to be routed to a person who could assist them. There were jokes that calling in was "dialing for dollars."
With the system upgrade as a starting point, Cerium conducted a customer service/call analysis for the College to understand how calls were flowing in the current environment, and how this could be improved going forward. The result of this analysis formed the basis of the resulting contact center design. Cerium upgraded The College's Avaya CM to v6.3 with Aura Messaging and deployed Avaya Elite Call Center. Operator stations were changed from hard to soft consoles, and CMS supervisor was added for call tracking so directors/deans could monitor queues to know when they needed to add staff during peak times, such as enrollment periods.
Avaya Call Center is built upon innovative Automatic Call Distribution (ACD) technology. With Avaya Call Center Basic as the core ingredient in Avaya CM, call centers are enabled with many fundamental requirements including service observation and IVR support. Avaya Call Center allows customers to choose how calls are routed—to the least busy agent, the first available agent, or the agent with the skills needed by a particular customer.
The Avaya Call Center Elite package features skills-based routing and the full complement of advanced call vectoring (conditional routing) capabilities. It includes Avaya Virtual Routing, which provides for effective load-balancing across multiple sites. It also includes IP Agent Shared Control, which provides a common softphone desktop for all agents and allows all agents to be IP enabled.
Comprised of flexible and integrated applications, Avaya Call Center simplifies customer management, contact center administration, results tracking, and agent training. It offers conditional (if/then) call routing that makes use of context-based inputs, coupled with versatile resource selection capabilities. And, features such as local preference distribution and locally-sourced music and announcements save bandwidth and/or trunking costs for customers who have a distributed call center.
Features such as Service Level Maximizer help customers guarantee service levels across the call center by evaluating service levels for each queue in determining call priority. The Variables in Vectors feature adds flexibility, reduces administration and facilitates centralized control. Maximum Occupancy helps prevent agent burnout by ensuring agents are less than 100% occupied. Advanced Segmentation allows for the segmentation of contacts based on data collected both internal and external to the contact center. It provides the tools to implement enterprise routing strategies designed to maximize every customer interaction, helping improve first-time call completions.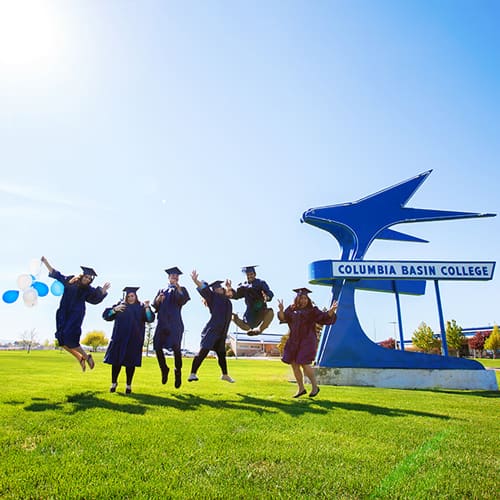 Cerium's Contact Center Business Practice Lead, Susan Anderson, engaged in a lengthy consultation with The College to evaluate their current call flows, and the most advantageous time for implementation of a new contact center. She was joined by Cerium's Contact Center Specialist, Pamela Treischel. Part of this engagement included a whiteboard session. In this session, Susan designed call flows in collaboration with staff members and then documented each in Visio for ongoing reference. Susan Anderson describes the value of Cerium's consultative approach, "The call center is all new. The College staff had to learn the administration of the system, with reporting and call-flow vectoring. By allowing us to come in with a consultative engagement, we were able to learn about the business, what the challenges were, and where things could be improved."
Cerium worked with the College to accommodate their schedule, working around peak staffing requirements and focused on understanding needs of the College. Cerium was on-site for all cutovers and was routinely on-site throughout the discovery, design and implementation process. Each site was cut over separately. Susan and Pamela were very participatory in this collaborative process and were involved in the programming of the consoles over a two-day period, and for the call center implementation.
Among the major benefits of the call center are reporting and monitoring capabilities. Some of the staff were uncomfortable with the concept of monitoring. On the go-live date for Columbia Basin College, which followed two days of training/implementation, one department entered the room dressed as secret agents. They had on black suits and dark sunglasses. This brought the room to ease, and made go-live a fun event.
In reality, since calls were being properly routed, and only ringing to the appropriate agent, there was just less disruption. For example, in the transcripts department, they now have a phone ring about every 30 minutes for each agent, on average. Agents can also log in at specified times so that they can schedule for uninterrupted work time. The College's student services staff are more productive and have a much more peaceful work environment.
Another great improvement is to the College's testing center. Students can call in and cancel a testing session by pressing "2." This data is captured in the morning by the agent. The test staff can then adjust the schedule and admit some standby test students.
Initially, on go-live, staff wondered if the system was working properly. The number of calls decreased because the staff wasn't getting calls that belonged to other departments.
—Director of Information Services for the College
System Management
The management of the contact center is an organic process. There can be tweaks and tests and changes. Administrators make changes to the system through the College IT department.
"We don't have to remember the technical things, only understand what changes we might want. For example, we might have to change sometimes for the queues, so our IT department can adjust this. Once we couldn't figure out how to generate a report. Within a day, Susan and Pam had this done for us," said Cheryl Holden, Director of Student Records and Running Start. Cheryl went on to describe forward reaching efforts to maintain the efficiency of the call center. "We updated the website a couple years ago. As our department grows and changes, we will make routine reviews of our call flows. For example, our 'getting started' process is changing and is reflected on our website, so we have to make sure our phone tree matches that process."
The Relationship
"We are grateful for this consultative relationship. I feel like we have a partnership with Susan and Pam, and that we can have a discussion about changes, goals, needs. She'll come in and show us the value to Cerium. With other companies, people come in and do their job, and then they're gone. With Cerium, there is a relationship. At one point, we hadn't spoken in months but then had a question. We were able to reach out to Susan and Pam, and it was like we'd spoken just yesterday. There is a true partnership."
—Director of Student Records and Running Start.
"Cerium is understanding of our needs and how we want it done. It's not all roses, we've had issues with an order here and there, but problem resolution is handled 99% in a fair and proper way. We appreciate that we can have a presentation that addresses our needs, without being given a sales pitch on shiny new toys."
—Brian Dexter, Director of Information Services for the College.
our element is communication
For non-emergency support requests, please click here to contact the Cerium Support Center (CSC).
Thanks for your interest in Cerium Networks. Please use this form if you have questions about our products and services and we'll get back to you soon.
Effective communication is the essential element found in all successful business relationships. Employee productivity and customer satisfaction can rise and fall based on this key element. Cerium is in the business of taking basic business communication to new levels of collaboration with our industry-leading solutions designed to keep workers and customers engaged. So, we understand the importance of effective communication.