The Internet of Everything
Benton County reduces costs with Cisco IP Telephony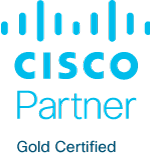 New 10 Gb backbone with three pairs of the Cisco® Catalyst 4500X Switch
New enterprise-class switching infrastructure across all closets using Cisco Catalyst 3750X Switches with 10 Gb uplinks to the Cisco Catalyst 4500X core
Two new data center closets consisting of a Cisco UCS B-Series Blade chassis for county virtualization and Cisco Unified Communications on Cisco Unified Computing SystemTM (Cisco UCS)
Cisco Unified Communications version 9.0 replacing a legacy 700-user, countywide PBX
Cisco TelePresence solution with endpoints for site-to-multisite immersive HD Video
The key challenges Benton County was seeking solutions for included:
Provide more constituent services at lower cost
Enable more efficient communications between departments and locations
Prepare Benton County for Internet of Everything capabilities
Ensure no interruption to constituent services
Benton County, located in south-central Washington State, was facing the same pressures faced by many governments, especially municipalities, across the nation: how to better serve constituents in the face of ever-shrinking operating budgets. According to Benton County Commissioner and Chairman of the Board James R. Beaver, "When expenses go up six or seven percent a year, and your revenue base only goes up one percent, whether it's Benton County or any state in the United States, it becomes crystal clear that we cannot keep doing things the same way we've been doing them for the last 30 years. It won't work."
Benton County recognized that its legacy infrastructure was holding them back, preventing the county from delivering needed public services, while keeping costs under control. County officials recognized that they needed to make significant improvements to deliver a high level of service and efficient capabilities to the citizens of the county. They looked to Cerium Networks to design and deliver a platform that would help deliver the benefits of the Internet of Everything (IOE), the global connectivity of people, data, processes, and things. Beaver says, "Our constituents do everything on the Internet, the cloud. They don't want to drive to the county offices to pay a bill. They want to do it on the Internet. They want to do it with their debit card. And we've got to be prepared for that. And they have an expectation to not be put on hold when they call in."
Cerium designed an IOE architecture to connect Benton County's numerous locations, departments, and functions together with a Cisco Collaboration platform to improve efficiency in the county government and deliver better services to their constituents. According to Todd Jones, Cerium Networks account executive, "When we launched the engagement, we had some worries about addressing the complexity of Benton County's multivendor environment, as well as their requirement that no public services be impacted. So, we carefully detailed an implementation in which we upgraded specific locations, one at a time, over a course of many weekends. This phased rollout was intended to ensure there were no interruptions to service throughout the implementation." Key results of this extensive deployment included:
No interruptions to service during deployment
Reduced costs to deliver enhanced public services
Positioned for newer, more efficient public services
This deployment, breathtaking in its scope and complexity, included a new 10 GB backbone with three pairs of the Cisco Catalyst® 4500X Switches; a new enterprise-class switching infrastructure across all closets using Cisco Catalyst 3750X Switches with 10 Gb uplinks to the Cisco Catalyst 4500X core; two new data center closets consisting of Cisco UCS® B-Series Blade Server chassis for county virtualization; Cisco Unified Communications on Cisco UCS; and a Cisco TelePresence solution with new video conference room endpoints for site-to-multisite immersive HD video.
The system Cerium Networks deployed for the Benton County government is a foundation to deliver various services to different departments and have the speedy throughput and capabilities that they did not have before. These capabilities give the county the mobility access for any-time, any-device usage that they can make available to employees and the public with the added benefits of easy administration and management with fewer resources, which has been a terrific advantage.
"We really enjoyed working with Benton County," says Jones, "and being a part of this transformation in their ability to deliver much better capabilities, much more efficient processes within the county, and to deliver better services for their constituents."
Beaver adds, "As an elected official or a representative of a community, you will never be successful until the people of that organization become empowered to make a difference. So doing everything that we can do as an elected official to provide tools, to empower the people in that organization, is how you're going to build a better community and make a difference."
Beaver says, "I get up every day and tell the 168,000 citizens of Benton County that I will build a better place for them, but I know I can't do that unless I change some of the things that are here. I can't say enough about Cisco and Cerium in moving forward in helping me deliver on my dream because if you don't have a dream, you don't have anything."
our element is communication
Effective communication is an essential element found in all successful business relationships. Employee satisfaction and customer satisfaction can rise and fall based on this key element. If you would like to communicate with us please use this form to tell us a little bit about what you would like to discuss. We will ensure that the most appropriate Cerium associate will contact you immediately.
For non-emergency support requests, please click here to contact the Cerium Support Center (CSC)