The element of our success is in the excellence of our people.
We are a growing company excited about meeting the challenges of the communication industry. We are looking for innovative, hardworking and passionate people to help us achieve our goals. Cerium provides exceptional opportunities to make a valuable contribution to our customers and our company.
Employees have the opportunity to develop his or her skills while working in a positive, high-energy environment. Ever changing technologies and fast paced expansion plans provide ample opportunity for personal initiative and growth.
Cerium Networks continuously strives to provide the best, most comprehensive benefits to our employees and their families.
Our Core Values
As we grow as a company, it has become more and more important to explicitly define the core values from which we develop our culture, our brand, and our business strategies. 
Cerium's core values of Drive, Development, Collaboration, Flexibility, and Relentlessness were defined by our associates for our associates. Cerium associates embrace our core values and make a personal and professional commitment to incorporate those values into their daily work routine. Shaped by Cerium's mission of connecting businesses to their potential, our associates are empowered to innovate and create in their drive for excellence while maintaining the highest professional standards.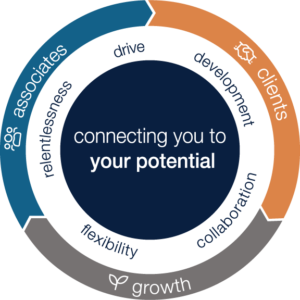 Drive
We are people who have an insatiable desire to be the best. Whatever our individual roles or expertise, we share a common motivation to discover and fulfill our individual potential.
Development
We welcome the challenge of our constantly evolving industry by giving our people the encouragement, support, and resources to maximize their potential. Ours is truly an environment of opportunity in which the only limits are those people place on themselves.
Flexibility
Here, customer satisfaction is sacred. We are willing to break mold and do whatever is right to provide exceptional service. We not only encourage and support innovative and creative new ways of doing things, we expect it!
Collaboration
We're at our best when we work together. We rally around the customer and provide team delivered solutions. We do this by combining our expertise to create a strong, focused and collaborative team of people.
Relentlessness
We look at our work not as selling solutions but as earning trust. What sets us apart is the relentless effort we put into delivering exactly what the customer needs. When we face challenges we overcome them through determination.