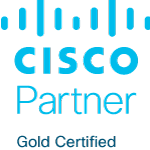 COVID-19 is having profound and lasting effects on business strategies across all industry sectors. Beyond just bouncing back from social distancing mandates, the pandemic has trigged changes in the workplace that will impact the way many organizations will do business long into the future.
Most experts believe the accelerated trend to remote working will affect the most significant and lasting changes in the workplace. The response to the pandemic proved to many skeptics that workers could collaborate effectively with their coworkers and provide exceptional customer service while working from home. Workers' overwhelming preference for telecommuting and their ability to work productively without being in an office environment has many organizations reconsidering long-term business strategies, moving workloads to the cloud, and downsizing their office space.
From security concerns to bandwidth issues, the sudden shift to remote working created challenges that tested the limits of many enterprise communication environments. With the trend for remote working expected to continue, many organizations skipped the band-aid approach and adopted Unified Communications as a Service (UCaaS) to connect their remote workforce during the pandemic and keep them connected long after the disruption has passed.
As communication technologies evolve, workforce dynamics change, and the concept of the workplace expands, UCaaS offers organizations the flexibility to embrace change to stay relevant and competitive. UCaaS solutions are easy to adopt, use, and manage. They simplify and streamline evolving communication experiences and accelerate integration with emerging collaboration technologies.
Regardless of where an organization is on its communication cloud transformation journey, moving to UCaaS provides the agility to deal effectively with COVID-19 recovery and the durability to adapt to future challenges and help maintain business continuity. For most organizations considering long-term solutions to accommodate more remote workers, it's not a matter of if, but when they will adopt UCaaS.
UCaaS
UCaaS unifies communications, meetings, and team collaboration environments into one platform and unlocks the benefits of hosted cloud services. UCaaS delivers secure, reliable communication experiences in a model that enables organizations to add new users and services as needed. UCaaS keeps your workers connected from any location with an internet connection on any device, with little or no on-premises applications or hardware.
Benefits of UCaaS
UCaaS offers several advantages over on-premises solutions, including:
Call, meet, message and more from anywhere with the simplicity and flexibility cloud services
Predictable monthly costs – No upfront costs or large CapEx investments
Eliminates day-to-day operation, support, and upgrade headaches
Ensures business continuity with reliable, highly available services
Easily scale the number of user licenses or features up or down
Integrates seamlessly with emerging technologies and advanced workflows
Hardened infrastructure housing secure and compliant core technology
Impact of UCaaS
The positive effects UCaaS can have on an organization, include:
Empowering your IT staff to take on more strategic roles
Reducing costly business travel and expensive real estate expenses
Improving job satisfaction and increasing productivity
Providing agility for responding quickly to changing business and technology landscapes
Eliminating budget-busting surprises and unexpected expenses
Enabling flexible workspaces and BYOD to attract the best and brightest talent
Cutting commute times and supporting environmental sustainability goals
Considering UCaaS?
With the new normal looming on the horizon, this is an ideal time to take a step back and consider how worker interaction and the nature of the workplace is evolving, and how unified communication technology will transform to accommodate that evolution. The rise of new technologies, from Artificial Intelligence to the Internet of Things, will alter the unified communication, collaboration, and contact center landscape drasticallyand redefine workplace culture. UCaaS is poised to adapt and adjust to those changes, keeping your workforce connected, productive, and secure while you bounce back from the COVID pandemic, and ensure your organization is prepared to deal with an uncertain future.
Explore the Possibilities of UCaaS
If you are ready to investigate UCaaS solutions, Cerium Networks can help. Our UCaaS experts can outline your options and demonstrate a wide range of advanced solutions from industry-leading UCaaS providers. Regardless of size and industry sector, if moving to UCaaS is the right step for transforming your organization, Cerium can help you develop forward-thinking UCaaS collaboration strategies tailored to your business objectives and budget. With expertise across all deployment models, public, private, and hybrid, we can help you determine the best approach for meeting your current needs while developing a technology roadmap for migrating to UCaaS at a pace that makes sense for your organization.
Cerium Networks' UCaaS Partners
Migrating to UCaaS
Cerium Networks is a trusted technology partner to hundreds of organizations across the Northwest. We have significant experience and a proven cloud migration approach that helps our clients benefit from the cost savings, business agility, productivity gains, and operational resilience of UCaaS faster.
Contemplating the Move:
Cerium experts can help you match your desired business outcomes and user-centered communication experiences with potential UCaaS solutions. They can answer your questions and provide hands-on demonstrations of the features and workflows offered by the solutions that align with your organizational objectives and budget.
When You are Ready to Migrate:
We can help you navigate migration and integration challenges – anticipate and remove roadblocks to minimize disruptions to your workers. We can train your IT staff and assist you in creating custom roles, call flows, and user profiles. Our advanced user adoption services ensure your users will hit the ground running and stay productive.
Post-Migration Services:
Cerium Networks' consultative approach enables our clients to maximize the returns on their UCaaS expenditures. We offer:
Cloud consumption analysis for optimizing services and user licenses
On-going training for new users and new services
Help evaluating and integrating new services as your communications needs change
Ready to take the next step on your cloud communications journey? – Give us a call.