Work with Some of the Best Engineers in the Northwest.
The computer network of today has never been more vital to conducting business. The applications and services that your business and its customers rely on day-to-day are only as successful as the network's capability to deliver them.
Cerium brings seasoned engineers to your project. With over a decade of experience in designing, constructing and optimizing Local Area, Wide Area and Content Networks, the Cerium team has the depth and focus to get your network jobs done.
Cerium Networks can assist your organization in the design and deployment of industry best-practices for network performance and network reliability.
Advanced design, deployment, Managed Services, and 24/7/365 customer support
Cisco ISR Integrated Services Routers and ASR Advanced Services Routers
Cisco Catalyst LAN Switching
Advanced WAN Design & Deployment
Cisco Nexus Enterprise Switching
Network Management and Reporting
Networking Cloud Solutions
Partners
Our partnerships with Tier 1 manufacturers enable us to change the economics of data networking solutions by unifying computing, storage, networking, virtualization, and management into a single platform. The result is operational simplicity and business agility — essential for today's enterprise applications — and enabling organizations to take advantage of cloud computing, and deploying IT as a service.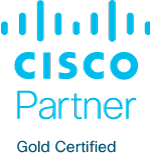 our element is communication