Cerium has been delivering Day 2 Support to our customers for over a decade.
Beyond the initial implementation, Cerium is here to support you throughout the life of your solution with a broad choice of services: maintenance levels tailored to your preferred level of incident resolution; an advanced remote monitoring service; reliable warranty and repair plans; and sound software assurance coverage as your solution evolves and grows.
Cerium's Support Center (CSC) is fully-staffed by certified IT professionals, available 24/7/365 via phone, email, web chat, or our secure self-service web portal. 
24/7/365 monitoring

Remote engineering support

On-site engineer dispatch

Local common equipment spare parts

Software release & patch management services

Client portals for creating and tracking trouble tickets and performance reporting

Firmware updates

Notification & escalation procedures

Scheduled reviews with CSC management to review performance and identify any areas of improvement needed

Manufacturer direct tier 3 access

Our Team
The CSC supports mission-critical business operations such as medical, utility and emergency response organizations requiring the CSC to be staffed 24/7/365 by manufacturer-certified technology professionals. If our CSC engineers can't resolve your issue promptly, they have the inside track for escalating it to an advanced-level technician who can resolve it to your satisfaction.

Cerium 1463°
The CSC self-service portal (Cerium 1463°) provides remote access for creating and modifying support tickets, view resolved tickets and past alarms. The Cerium 1463° portal incorporates advanced Web technologies that make it easy to create, view, and change support tickets from any location on any mobile device.
Choose a level of support that is right for you

Designed for the "self-support" customers that want remote access to specialized engineering resources when needed. Fundamental Support is a cost-effective service that compliments your internal resource capabilities.
Designed for the "essential support" customer that would also like the benefit of next business day critical spare parts along with access to specialized engineers either remotely, or on site, that will ensure your support staff has the resources to keep your system running at peak performance.
Designed for organizations who need to rely on 24/7 monitoring, critical parts, and on-site resources, Select Support provides mission-critical services, allowing your organization to focus on its core business. Select Support assures that Cerium is an extension of your mission-critical systems by offering not just break fix support, but proactive inspection and updates of critical patches, firmware, and .x upgrades.
Want to see more ways Cerium has helped our customers succeed?
Cerium Resources
Access to the resources you need to make the most of your hardware and software solutions.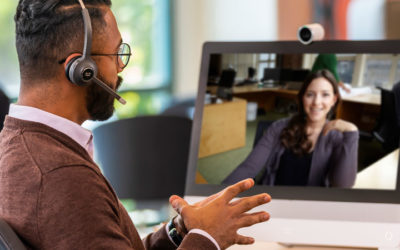 Cerium Networks announced today that it has achieved the Unified Contact Center Enterprise Authorized Technology Provider (UCCE) status from Cisco. "Cerium is one of a very few partners worldwide to hold this authorization" says Sherri Suppelsa, Partner Account...
read more
our element is communication
Effective communication is an essential element found in all successful business relationships. Employee satisfaction and customer satisfaction can rise and fall based on this key element. If you would like to communicate with us please use this form to tell us a little bit about what you would like to discuss. We will ensure that the most appropriate Cerium associate will contact you immediately.
For non-emergency support requests, please click here to contact the Cerium Support Center (CSC)