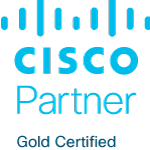 ​Your organization is either scrambling to push out your remote workforce or has it, for the most part, completed. So, now for the plaguing question, how do you secure them? Your organization now faces the challenges of securing your remote workforce, enforcing company policy, and protecting corporate assets and confidential data from online threats. Most importantly, your organization's executive leadership requires visibility into the business and workday activities of its remote workforce. Are people working? Are people providing extraordinary customer service during these challenging times?
To assist with your remote worker challenges and to address some of these questions, Cisco has announced some very compelling remoter user security offerings. Cerium, in partnership with Cisco, has put together some remote user security best-practices offerings aimed to deliver security, efficiency, and visibility for your organization's new remote-user dynamic.
Cisco Umbrella Remote User Protection Service
Cisco Umbrella, built on OpenDNS, is the easy button for protecting your remote users from online threats, enforcing corporate security policy while delivering comprehensive visibility to your user's online activities. With Cisco's Umbrella recursive DNS protection, your organization can quickly and easily turn-up the most comprehensive DNS protection available, powered by the world's largest security intelligence organization, Cisco Talos. Cerium's Remote User Umbrella Protection Service includes the following key benefits to your organization:
Corporate Bandwidth Efficiency – using VPN split-tunneling technology, your corporate data tunnels to HQ while your Internet and non-essential remote-user traffic stays local, off the corporate network.
Your organization can use the Umbrella plugin for the Cisco AnyConnect client you have already deployed or easily distribute via group policy, the Umbrella Roaming Client.
Using the AnyConnect or Umbrella Roaming Client, your organization will enforce corporate security policy while protecting your remote users from online threats.
With the agent now on your remote user's computer, the organization will have full visibility and control of your employees' online activities.

Another critical component to securing your remote users and ensuring that your organization is maintaining the confidentiality of your corporate data is through Cisco DUO multi-factor authentication. With Cisco DUO, your organization can deliver multi-factor authentication using authentication tokens pushed to your user's smartphones via the DUO mobile app or by using YubiKey tokens and one-time passwords.
Cerium's Remote User DUO offering turns up Cisco DUO for your organization two ways; the first is to authenticate your remote user VPN sessions; the second, is to protect the authentication of your company's critical business application. Cerium's DUO offering delivers the following benefits to your enterprise:
Multi-factor authentication for your VPN remote user sessions.
Guarantee the authentication session of your company's most critical application such as Salesforce or Microsoft CRM.
Gain visibility to your remote user authentication sessions via the Cisco DUO reporting dashboard.
Eliminate the reliance on single-factor, password-only authentication methods (known to be compromised by the security industry).
With Cerium's Remote User Protection offerings, your organization can be assured that the confidentiality and integrity of your corporate data is maintained. Cisco's AnyConnect, Umbrella, and DUO offerings during the COVID-19 crisis has extended product trials and waived licensing enforcement. Cerium's engineering team can assist your organization deliver its remote workforce functionality economically, quickly, and securely. Cerium Networks is here to help your organization thrive during these challenges – Call Us.