About this Series
As today's data centers shift toward modernization, a number of misconceptions about data center technologies have emerged. In this series, Cerium's data center experts, Ray Hall and Gregg Pruett, separate fact from fiction and debunk some of the most widespread myths surrounding backup and recovery, cloud, hyper-converged infrastructure, storage and more.
Ray Hall, Solutions Architect – Data Center
Ray is no stranger to Dell Technologies. He served as a Sr. Solution Architect at Dell EMC before joining Cerium in the summer of 2017. Ray represents the northwest region on the Dell EMC Modern Data Center Partner Technical Advisory Board, which unique access to hyper-converged/converged leadership, where he can provide direct feedback from customers.
Gregg Pruett, Vice President – Technical Sales & Infrastructure
Gregg's expertise and knowledge are well-known in the technology and telecommunications industries. Gregg is a part of the Cisco Partner Technical Advisory Board, which gives him access to SVP and CIO level executives at Cisco, and new product announcements and directional changes. It also gives Gregg the ability to provide feedback to Cisco executives about products, marketing, strategy, and direction.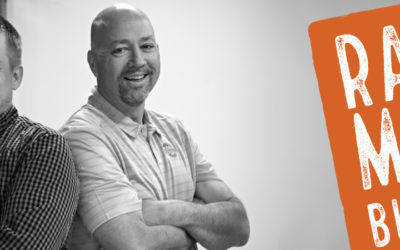 In this Episode... Dell EMC says the cloud is not a place you go, but rather an operating model. Ray sheds light on what they mean by that. By taking hardware infrastructure, and applying software capabilities such as Dell EMC vRealize Operations Manager or Cisco...
read more
our element is communication
Effective communication is an essential element found in all successful business relationships. Employee satisfaction and customer satisfaction can rise and fall based on this key element. If you would like to communicate with us please use this form to tell us a little bit about what you would like to discuss. We will ensure that the most appropriate Cerium associate will contact you immediately.
For non-emergency support requests, please click here to contact the Cerium Support Center (CSC)