About this Series
As today's data centers shift toward modernization, a number of misconceptions about data center technologies have emerged. In this series, Cerium's data center experts, Ray Hall and Gregg Pruett, separate fact from fiction and debunk some of the most widespread myths surrounding backup and recovery, cloud, hyper-converged infrastructure, storage and more.
Ray Hall, Solutions Architect – Data Center
Ray is no stranger to Dell Technologies. He served as a Sr. Solution Architect at Dell EMC before joining Cerium in the summer of 2017. Ray represents the northwest region on the Dell EMC Modern Data Center Partner Technical Advisory Board, which unique access to hyper-converged/converged leadership, where he can provide direct feedback from customers.
Gregg Pruett, Vice President – Technical Sales & Infrastructure
Gregg's expertise and knowledge are well-known in the technology and telecommunications industries. Gregg is a part of the Cisco Partner Technical Advisory Board, which gives him access to SVP and CIO level executives at Cisco, and new product announcements and directional changes. It also gives Gregg the ability to provide feedback to Cisco executives about products, marketing, strategy, and direction.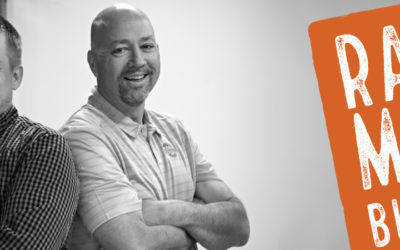 In this Episode... The Dell EMC Modern Data Center Advisory Board is made up of approximately 20 partners in the United States, and Cerium's Ray Hall is one of the two members from the Northwest. Membership on the board gives Ray the ability to bring our customers'...
read more
Our Element is Communication