Network Security
Multiple layers of defenses at the edge and in the network are essential for effectively targeting threats and stopping them from entering or spreading across your network. Cerium's advanced approach to security architecture enables organizations to deploy and extend security where it's most needed.
Protect the usability and integrity of your network and data
Protect Your Underlying Network Infrastructure
Network security requires a comprehensive strategy for implementing the best mix of solutions, services, and processes to protect your network from sophisticated attacks:
SIEM:
Enable security across your network to detect and block threats before they can disrupt business operations.
ZTA:
Don't operate under the outdated assumption that traffic inside your network can be trusted.
NGFWs/FWaaS:
Protect your perimeter with unified threat management devices and threat-focused software and appliances.
Secure Email:
Block incoming attacks and control outbound messages to prevent the loss of sensitive data.
Anti-Virus:
Scan for malware and continuously track files to find anomalies, remove malware, and fix damage.
SD-WAN:
Assign the right level of access to the right network traffic based on classification.
Access Control:
Keep out potential attackers and enforce your security policies with advanced NAC.
Application Security:
Close the holes and vulnerabilities attackers use to infiltrate your network.
Behavioral Analytics:
Detect abnormal network behavior and discern activities posing potential problems and quickly remediate threats.
Cloud Security:
Secure your data and applications in the cloud and shield your users against threats anywhere they access the Internet.
DLP:
Ensure sensitive information doesn't leave your network.
Intrusion Prevention:
Actively block attacks and track suspicious files across the network to prevent the spread of outbreaks and reinfection.
Mobile Device Security:
Control which devices access your network and how their connections to your network are configured.
Web Security:
Block web-based threats and deny access to malicious websites.
Wireless Security:
Prevent exploits from taking hold of your wireless networks.
Network Security Optimization:
Continuously assessing risks and testing network defenses to strengthen your security posture.
Successfully overcoming the complex challenges involved in securing your network can seem like an uphill battle. Cerium can help. Our experts can assess your network plans, policies, systems, and assumptions to help you develop a cohesive strategy for simplifying network security and enhancing your security posture.
Our Strategic Network Security Partners
We partner with the leading network security vendors to integrate their solutions and services into your unique environment:
Together, Cerium and Blumira help organizations of all sizes strengthen their security posture to minimize the risk of cyberattacks.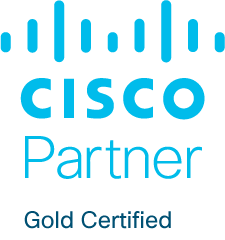 Cisco Gold Certification places Cerium Networks in the top echelon of technology advisers.

Our Microsoft competencies place us in the top five percent of Microsoft partners for our area of expertise.
Cerium solutions built on Dell technologies enables organizations to transform their operations and deliver information technology as a service (ITaaS).
RSA solutions are designed to effectively detect and respond to advanced attacks; manage user identities and access; and reduce business risk, fraud and cybercrime.

In a world where the cybersecurity landscape is constantly evolving, and new threats emerge each day, WatchGuard makes enterprise-grade cyber security technology accessible for every company.
Getting Started with Network Security