Genesys and Cerium Networks have formed a strategic partnership to offer cloud-based contact center solutions that deliver seamless omnichannel customer journeys that build lasting customer relationships. As organizations continue accelerating the adoption of hybrid environments to support business continuity and hybrid workforces, Cerium Networks recognized the increased need for cloud-based contact center solutions. Through this strategic partnership, Cerium Networks can leverage Genesys Cloud's industry-leading contact center solutions to help small and medium-sized organizations create exceptional customer relationships and fuel future growth.
Genesys
Genesys Cloud, the all-in-one cloud-based contact center platform, integrates global inbound voice and advanced services to deliver meaningful omnichannel customer interactions and empower contact center agents. The innovative Genesys Cloud platform offers the full range of capabilities that empower Experience as a Service. Give every customer exactly the experience they want every time, whether that's an agent who sympathizes while solving a complex issue or a quick answer from a bot. Experience as a Service doesn't happen through technology alone. It's also an engagement you make across your business for your employees' good, for your customers' good, and the good of your business. This creates a connection that builds trust and earns customer loyalty across interactions and time.
Liz Barnhart, Senior Director of Channel Sales at Genesys, commented on the partnership, "Genesys believes in creating value relationships with partners like Cerium to offer innovative solutions that really simplify some of those big problems out there in customer service. What we love about working with Cerium is the whole consultative integrate operate approach."
Cerium Networks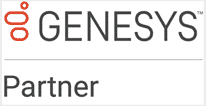 More than just a solutions provider, Cerium helps organizations plan for and then realize the positive impact of their contact center on their business operations, technology strategies, and user experiences. Our strength lies in our consultative approach, deep technical expertise, extensive strategic partnerships, and a relentless commitment to your success. Our Consult-Integrate-Operate methodology ensures your Genesys Cloud solution will be tailored to your specific needs, seamlessly integrated with your existing systems, and aligned to your long-term business objectives.
Roger Junkermier, President of Cerium Networks, added; "Consult – Integrate – Operate are not just "marketing buzz words" at Cerium. Our CIO methodology is a disciplined approach that we practice with every client engagement. Fully executed upon, our clients realize and respect the power of the Genesys platform that has been customized, developed and operationalized for their specific organizational initiatives."
Drawing on over three decades of experience designing, implementing, integrating, and optimizing contact centers for organizations of all sizes and industry segments, Cerium's team of contact center experts have a proven record of success in helping our clients optimize customer experiences and improve agent retention. Cerium Networks can help with:
AI-powered bots and IVR that provide enhanced customer self-service experiences
Advanced IVR that automatically triages, prioritizes, and routes calls to the most appropriate agent for faster resolution
CRM integration that puts relevant customer data at your agent's fingertips
Workforce engagement and management solutions for enhancing employee skills and reduce attrition
Reporting and analytics offering real-time insights into customer journeys across all interactions
User adoption and training services designed to help maximize the return on your contact center investments
Managed services and technical support to ensure maximum uptime, availability, and security of your contact center.
A recognized authority on driving contact center value, Cerium Networks is your dedicated partner before, during, and after deployment. We help you overcome your unique challenges with timely guidance and actionable recommendations for continuous improvement to set your contact center up for long-term success.
To kick off the partnership, Liz and Roger met on a video chat to discuss the synergies between Cerium Networks and Genesys and the opportunities created by the partnership: