Dynamic Healthcare Technology Solutions
In many ways, healthcare professionals have always been Dynamic Workers. Whether you are caring for patients or overseeing operations for an entire hospital or medical office, you understand what it means to adapt on the move.
Be Prepared For the Future of Healthcare
As healthcare providers move quickly to embrace telehealth and remote healthcare services, the demand for new security measures, IT solutions, and contact center expansions has grown significantly.  Does your organization make the most of its healthcare technology?

Are you among the thousands of healthcare providers who recently implemented new IT solutions to support a dynamic workforce? Cybersecurity threats to the healthcare industry are substantial. Are your staff and patients protected at home, on the go, or from any other remote location? Are your networks and data safe from cybercriminals? Do your telemedicine solutions guarantee patient confidentiality and adhere to rigorous HIPAA standards?
Cerium Networks can help you navigate the complex IT systems needed in order to provide secure, compliant and seamless telehealth services. Our readiness and risk assessment tools can pinpoint weaknesses in your network and IT infrastructure, and provide you with a clear path forward to compliance.

Cerium Networks works with healthcare providers to create connected, productive and secure environments that meet patient demand and encourage collaboration in an increasingly remote landscape. Our Dynamic healthcare technology solutions include:
Secure Contact Center Expansions to Meet Telehealth Demand
Cerium can make your existing call center infrastructure even better with
Contact Center
solutions. Our cloud-based contact center connects healthcare providers to their patients from any device, and we can help you expand patient care and scale your opportunities with mobile and wireless solutions designed to keep your team connected, and your patient data secure. 
Risk Assessment & Security Audits
The healthcare technology experts at Cerium Networks can help you address gaps in
cybersecurity
so that you can achieve total patient privacy, meet healthcare technology regulatory requirements and adhere to HIPAA compliance standards in an increasingly mobile landscape.
Training & User Adoption Services
When it comes to patient care, every second counts. We've developed streamlined
user adoption
systems designed to train healthcare providers quickly and effectively, so that they can focus on patient care. Our consultants can have your team fluently engaging new systems in as little as one day.
Healthcare IT Solutions Case Studies
Learn how the Cerium Networks Dynamic Workers program has helped healthcare organizations across the Northwest fill the gaps in their infrastructure, and identify the tools to provide a secure and optimized experience for patients and healthcare professionals.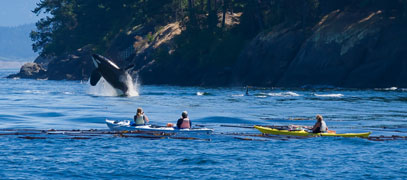 San Juan County and Cerium implement Skype for Business just in the nick of time.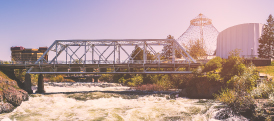 Network Overhaul Expands Wi-Fi Coverage at Spokane County Fair and Expo Center.
Talk to a Cerium Healthcare Technology Expert
Are your healthcare operations fully connected and compliant? We can help you understand where to go from here.