Dynamic Educational Technology Solutions
Teachers, administrators, and students have risen to meet the challenges of today and are quickly embodying what it means to be Dynamic Workers… and Dynamic Students. Teaching and learning in a remote environment calls for added security measures and a robust IT infrastructure to keep educators, staff, and students safe & productive in the digital world.
Easily Navigate Hybrid Learning and Remote Education
As your organization embraces hybrid learning or fully remote learning environments, make sure you have the infrastructure in place for your faculty and students to succeed.


Web Filtering & Monitoring


Easy Contracting Vehicles & Pricing
Do your online collaboration tools empower seamless learning experiences? Are your students and staff protected and your data secure? Are your networks and devices proactively monitored and optimized?
Cerium experts can help you consider what you may have overlooked and get the most out of your educational technology solutions.

Cerium Networks has been helping K-12 and higher education institutions establish learning environments that are scalable, secure and reliable for decades.
Cerium Networks' Dynamic Workers program brings together industry-leading expertise and the most robust remote learning tools to identify where schools can enhance their educational technology systems, increase security and improve existing IT and network infrastructure.

Faculty Collaboration Systems
Web Security & Monitoring
Hybrid Learning Solutions
Faculty Professional Development
Save time and money with competitive contract vehicles
We understand that school districts have to work within strict budgets and the constantly-shifting demands of remote learning environments can put added stress on your district's ability to keep up with expenses. Cerium can provide competitive pricing and financing options through NASPO ValuePoint and other contracting vehicles to make it easy to access our education consultants right away.  We can help your administrators and students take immediate proactive steps to achieving totally secure, safe and effective learning environments.
Cerium is proud to have been providing educational and collaboration tools for two decades as a Microsoft Gold Partner. Contact a Cerium Expert today to find out more about our Microsoft online learning tools and resources.
Educational Technology & Remote Learning Case Studies
Learn how the Cerium Networks Dynamic Workers program has helped school districts across the Northwest fill the gaps in their infrastructure, and identify the tools to keep teachers and students engaged in dynamic digital environments.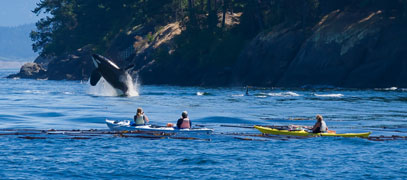 San Juan County and Cerium implement Skype for Business just in the nick of time.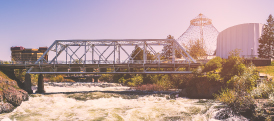 Network Overhaul Expands Wi-Fi Coverage at Spokane County Fair and Expo Center.
Talk To A Cerium Education IT Expert
Is your school district's IT infrastructure completely secure? Do students have the tools they need to embrace remote learning? We can help strengthen your remote learning systems and equip your staff and students with the tools to work & learn in a dynamic environment.