Our portfolio of cybersecurity services was developed to help organizations reduce risks to their information systems. Using an enterprise risk management approach, these services are a combination of consulting/advisory and technology. We will develop an understanding of your environment and requirements, and guide you through the process of defining and prioritizing the investment and activity required to protect your organization's information assets.
Cybersecurity Plans
Cybersecurity strategic planning
Information system cybersecurity planning
Business resiliency planning
Cybersecurity Policies & Procedures
Develop/update cybersecurity policies and procedures
Security Agreements
Interconnection Security Agreement (ISA)
Business Associates Agreement
Metrics & Measures
Verify that your security controls are in compliance with a policy, process, or procedure
Identify your security strengths and weaknesses
Identify security trends, both within and outside the organization's control
Complete Authorization to Operate (ATO) Process
Review cybersecurity system documentation, i.e. Security Plan, Risk Assessment, and Disaster Recovery Plan
Ensure that all appropriate security controls are in place and documentation is complete
Letter of authorization
Cybersecurity Architecture & Design
Cerium can recommend and design information systems that include cybersecurity components. For systems that are not security-specific, our cybersecurity team will validate the design.
Get a clear, risk-based roadmap to improve your cybersecurity posture
Cerium's risk assessment and audit services highlight the risk management process by evaluating the cybersecurity program and systems for an organization and identifying vulnerabilities or gaps in security that may be used for malicious intent. A security assessment from Cerium establishes a baseline of your information security controls and provides your organization with a clear, risk-based roadmap to improve your cybersecurity posture.
Compliance Risk Assessments – HIPAA, GLBA, FISMA, NIST, FTI, CJIS, PCI, SOX
External Vulnerability Assessment
Internal Vulnerability Assessment
Penetration Testing
Social Engineering Testing
Enterprise Risk Assessment
Third Party Compliance Reviews
Regulatory & Compliance Audits
Core Cybersecurity Products
Firewalls – network, next-generation, virtualized and web application based
Email security – anti-virus/malware, spam protection, data loss prevention, advanced threat protection, secured external email
Web filtering – content filtering and malware protection
Network Access Control (NAC) – device authentication, device verification, guest access, and profiling
Virtual Private Network (VPN) and other secured remote access
Intrusion Detection System/Intrusion Prevention System (IDS/IPS) – network monitoring and proactive threat defense
Mitigation of policy requirements and vulnerabilities discovered
Implementation of policy requirements
Risk mitigation of recommendations
Intrusion Detection System/Intrusion Prevention System (IDS/IPS) – network monitoring and proactive threat defense
Secured wireless environment – isolated from "guest" wireless environment
Security Incident and Event Management (SIEM) – real-time analysis of security alerts
Endpoint protection – anti-virus, next-generation
Identity management – management of individual authentication, authorization, and privileges
Backup solutions – ability to restore systems in the event of a disaster or system loss
System Security Configuration
Cerium can review an individual system and assist your organization with implementation of security items within the configuration that are best practices and provide additional security for an information system. This could include an annual review of firewalls, email systems, log systems, etc. to ensure that changes have not taken place that were implemented to secure the system.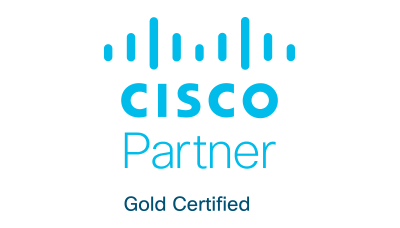 Let Cerium's Managed Cybersecurity Services take on the burden
Managed services relieve organizations from the burden of supporting, updating, patching, and responding to problems and incidents. Let Cerium's Managed Cybersecurity Services take on this burden for you.
Ongoing managed services
Continuous support – support center
Network security monitoring and incident response
Facilitation of incident response, disaster recovery, and business resiliency (continuity) testing
Governance, Risk, and Compliance (GRC) Monitoring (continuous monitoring).
Virtual Cybersecurity Staff
Staff augmentation and ongoing cybersecurity staff support for organizations that may be having difficulty finding someone or that may only need someone with cybersecurity skills on a part-time basis.
Staff augmentation – virtual CISO or other cybersecurity support
Ongoing cybersecurity staff support
Incident response advisory services
Talk with a Cerium cybersecurity expert!
If you're looking to take an active approach to your cybersecurity we would love to talk to you. Fill out the form to the right or call the number below for a free consultation with one of our experts.
Call: (844) 263-6880