Unified Communications & Collaboration
Unify Your Communications
Take advantage of advances in Unified Communications (UC) technology to improve employee productivity, workforce mobility, and customer service. Stay connected with secure, robust UC solutions that integrate voice, video, data, messaging, conferencing, mobility, and more, into one feature-rich, easy to manage platform.
Our Element is Communication
Unified communications is at the core of our business. With over 150 highly skilled engineers, technicians, and support associates you can count on Cerium to design and deploy a secure, compliant UC solution that leverages your existing infrastructure and aligns with your business strategies. Along with 24/7/365 lifecycle support and user training from certified instructors, Cerium UC solutions ensure you realize the full potential from your technology investments.
Cerium Value
Our expertise includes:
Leveraging your existing network and infrastructure investments
Aligning your technology investments with your business strategies
Deploying on-premises, cloud-based, and UCaaS deployment models
Developing secure, compliant solutions
Providing 24/7/365 lifecycle service and support
Delivering end-user and administrator training from certified instructors
Telephony
On-Prem, Hybrid, Cloud
UCaaS
VoIP
SIP Trunking
Collaboration & Conferencing
Solutions: Skype, WebEx Teams, Jabber, etc.
Types: Video, audio, and Web – desktop sharing
Streaming – from one to many for training, town halls, etc.
Conference room endpoints

Unified Messaging
Voicemail and E-mail
IM and Presence
Fax

Mobility
BYOD
Link cell phones to office phones
Single number reachability
Contact Center
ACD
IVR
Call monitoring and recording
Find the Right UC Solution to Fit  Your Business Needs
Regardless of what platform you choose, Cerium Networks can help provide the support and service you need every step of the way.



As an Avaya Edge Diamond partner, Cerium Networks is the largest and most credentialed Avaya Business Partner in the Northwest.



Cisco Gold Certification places Cerium Networks in the top echelon of technology advisers worldwide.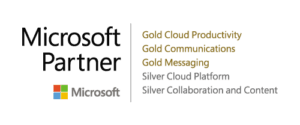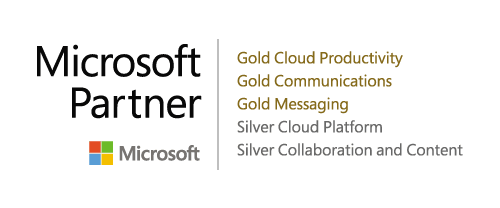 With three Microsoft gold and two silver partner designations, Cerium has the experience and knowledge to work with any combination of Microsoft products.
Make things easy on yourself.
Let us handle the details.
We not only help you find, evaluate, and integrate the right solution for your business – We support it too.

Maximize End User Adoption and ROI
Communication directly impacts ROI. When users communicate efficiently and effectively, you see results.  One of the most common problems with today's unified communications systems is underutilization. We can help develop essential skills and help you get the most out of your investment.


Complete System Support Services.
The complexity of advanced UC solutions can make managing and maintaining a system seem like overwhelming tasks. Cerium's Support Center team has proven experience dealing with communications platforms from a wide-range of manufacturers. From older solutions, like those offered by Nortel, to cutting-edge solutions from Avaya, Cisco, and Microsoft, Cerium Support Center has a proven track-record of removing barriers to success.
  Are you a  customer?
Cerium has a large number of experienced and certified Nortel technicians. If you're looking for help supporting or migrating an existing Nortel system, we have the tools and experience necessary to do the job right.
Consult. Integrate. Operate.
Support for Every Phase.
Translating a client's specific business needs into the best technology solution is what we do best.
Cerium's CIO engagement methodology offers a holistic approach to planning for, investing in, and realizing the positive impact of technology on your business operations, strategies, and user experiences. Cerium's CIO engagement methodology offers a holistic approach to planning for, investing in, and realizing the positive impact of technology on your business operations, strategies and user experiences.
Consult
Define Desired Business Outcomes
Identify Success Criteria
Envision the Solution
Environment Readiness Assessment
LAN/WAN Network Assessment
Integrate
Leverage & integrate solutions to deliver the greatest value
Site Readiness
- Basic Dial Plan Provisioning
UC Provisioning
WAN & PSTN Connectivity Integration & Implementation
End User Training
Operate
Continuous support and improvement of your IT environment
Cerium Support Center
Cerium Managed Services
Manufacturer Support
Ongoing Call Quality Monitoring Services
Optimization & Migration
Talk with a Cerium Expert Today.
If you would like to better understand your options, timelines, and prospective costs, we're offering a no-cost consultation with one of our experts. Give us a call to setup a consultation.
Call (425) 527-6800