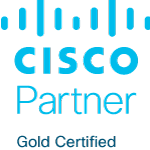 Cisco is helping customers navigate an evolving landscape with the introduction of a new Business Resiliency Payment Program. Offered through Cisco Capital and designed to help mitigate financial challenges resulting from the Covid-19 pandemic, this program includes $2.5 billion in financing to provide organizations with access to the solutions they need to keep their businesses running and productive, their employees safe and support their communities during these unprecedented times.
This new payment program allows customers to:
Access technology to support business continuity
Invest for recovery, deferring 95 percent of the cost until January 2021
Protect their business with cash preservation and minimized cash outlay
The Business Resiliency Program from Cisco Capital is part of Cisco's overall commitment to supporting customers, partners and communities through the Covid-19 pandemic. Cisco is also empowering customers with its free Webex and Security offers enabling them to stay securely connected and productive during this time.
This Business Resiliency Program is available for all Cisco hardware, software and services.
Eligible for 36-, 48- and 60-month deals.
Cisco orders must be placed by July 25, 2020.
90-day payment deferral, followed by payments of 1% of the total contract value each month until the end of the 2020 calendar year.
Beginning in January of 2021, remaining monthly payments will commence.
Eligibility is subject to credit approval. Other terms and conditions may apply.
Contact your Cerium Account team for details.