Secure Access to Your Applications with Cisco Duo
Try Cisco's Industry-Leading Access Security Platform for FREE!
Gain Superior Visibility Into Remote Users
Get detailed insight into every device that has access to your applications. Protect your applications and data across every platform.
Verify Identity with Multi-Factor Authentication
Eliminate the risk of compromised security by harnessing the multi-factor authentication for remote VPN users.
Monitor the Health of Every User's Device
You can't control what happens off of your network, but you can prevent compromised devices from logging in. Duo checks the health of devices at every single login attempt, and blocks any device that may be infected or insecure.
Permission Control
Gain control at an individual application level to ensure critical applications are only accessible to the people who need to use them.
Try Cisco's access security and multi-factor authentication platform for FREE!
(AND receive $1500 towards engineering if you purchase)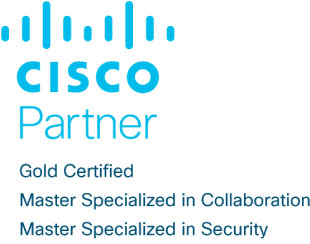 Cisco Gold, Master Security Certified
When it comes to cybersecurity, know-how and experience are critical. You need a trusted partner with proven, recognized expertise; Cerium is that partner.