Protect Your Data with Cisco Breach Defense
Try Cisco's Best breach defense products for FREE!
Cisco Umbrella
Provides the first line of defense against threats on the Internet. Delivered from the cloud, Umbrella is the easiest way to protect all your users in minutes.
Cisco AMP for Endpoints
Prevents breaches and blocks malware at the point of entry. Rapidly detects, contains, and remediates advanced threats that evade frontline defenses and get inside your network.
Cisco Duo
Proactively reduces the risk of a data breach. Verifies users' identities, gives visibility into every device, and enforces adaptive policies to secure access to applications.
Cisco Email Security
Spam, phishing, and business email compromise: blocked. Cisco Email Security provides layered threat defense against the leading attack vector.
Try Cisco's Best breach defense products for FREE!
(AND receive $1500 towards engineering if you purchase)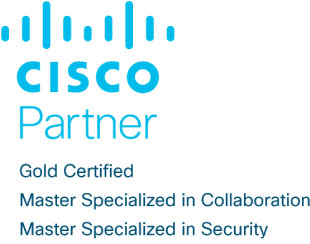 Cisco Gold, Master Security Certified
When it comes to cybersecurity, know-how and experience are critical. You need a trusted partner with proven, recognized expertise; Cerium is that partner.